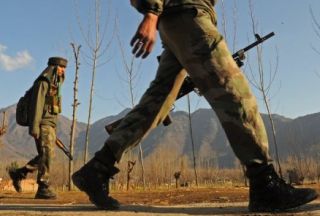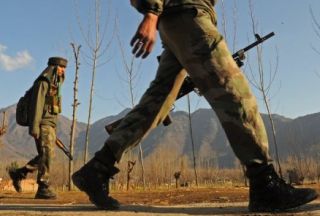 An Indian army colonel has been killed in a gun battle with separatist fighters in Kashmir amid escalating violence in the scenic valley.
According to an Indian military spokesman, the colonel was killed when violence broke out near the border between India and Pakistan.
"We have lost a colonel during a fierce overnight gun battle with militants in (northern) Kupwara district," AFP quoted military spokesman Lieutenant Colonel Vineet Sood as saying.
Both New Delhi and Islamabad claim Muslim-majority Kashmir in full but rule it in part. It is a dispute that has led them into two wars.
Violence dropped after India and Pakistan launched a peace process in 2004 but rebel attacks have escalated since the start of this year.
Political analysts say the frequent street protests of the past few months are giving new life to the Kashmir liberation struggle.
Over 47,000 people have been killed since Kashmiri fighters began their struggle for freedom from Indian-rule in 1989.