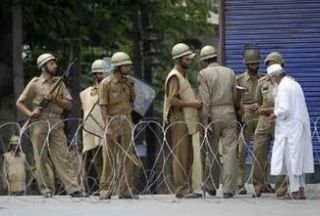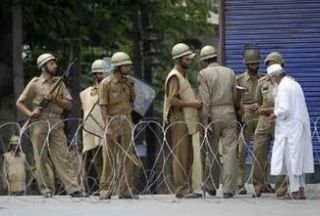 New Delhi has imposed a strict curfew on Kashmir's summer capital of Srinagar following the death of three protesters in separate shootings by Indian security forces.
Thousands of Indian police and paramilitary forces were deployed to parts of the region on Wednesday to crack down on demonstrations in Indian-administered Kashmir.
On Tuesday, Indian security forces opened fire on pro-independence Kashmiri demonstrators, killing two men and one woman.
A similar incident led to the deaths of several protesters last month, which further fueled angry separatist demonstrations against the New Delhi rule.
The Indian soldiers were put on standby after authorities called in the army to assist in enforcing the curfew after the limitations were widely ignored on Tuesday.
"A request has come from the state government. We have forwarded the same to Delhi. We are on stand-by," Indian army spokesman J.S. Brar told AFP.
Kashmir valley has been under curfew and at times completely shut down over the past few weeks amid a rise in tensions since June 11, when a teenage protester was allegedly killed by police.
Clashes between security forces and demonstrators have left at least 15 people dead since then.
The region is divided between India and Pakistan and accounted for two of the wars between the nuclear neighbors.