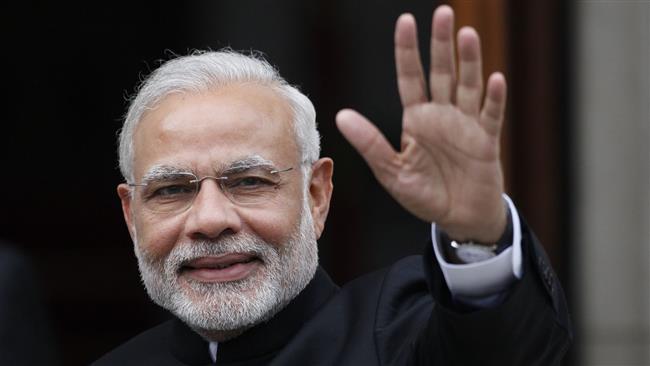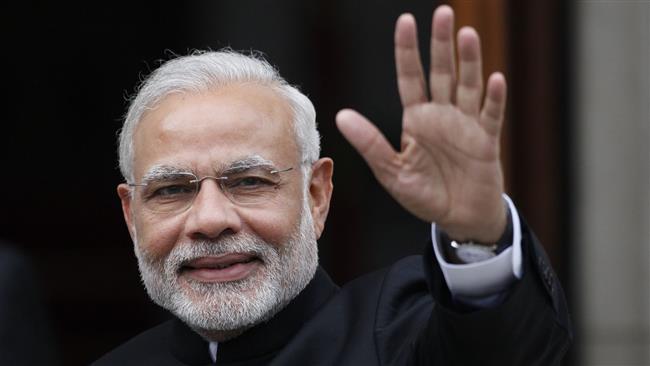 Indian Prime Minister Narendra Modi plans to make an official visit to Iran later this week to hold talks with the country's senior officials on a variety of bilateral, regional and international issues.
Modi will arrive in Tehran on May 22 at the official invitation of Iranian President Hassan Rouhani, according to the president's deputy chief of staff for communications and information, Parviz Esmaeili, on Tuesday.
He added that a high-ranking political, economic and cultural delegation will accompany the Indian premier during his two-day visit to Tehran.
He said Modi and Rouhani will hold talks on ways to improve mutual relations as well as regional and international peace.
He noted that Tehran and New Delhi will sign several agreements which will "deepen and accelerate bilateral relations and cooperation."
Esmaeili said the two countries have ample opportunities to improve cooperation in different sectors, particularly following the implementation of the nuclear agreement, dubbed the Joint Comprehensive Plan of Action (JCPOA), signed between Iran and the P5+1 group of countries in July 2015.
"Documents and agreement which are scheduled to be signed during the Indian prime minister's trip to Tehran will mainly cover the sectors of economy, investment, trade, transportation and development of ports, culture and science," the Iranian official added.
He noted that the conclusion of bilateral agreements would open a new chapter in the ties between the two countries in different areas.
Following the implementation of the JCPOA in January, several high-ranking delegations from European and Asian countries visited Iran and discussed possible avenues for improving cooperation.
Iran and the five permanent members of the UN Security Council – the United States, France, Britain, China and Russia – plus Germany signed the nuclear agreement on July 14, 2015 following two and a half years of intensive talks.
After the JCPOA went into effect, all nuclear-related sanctions imposed on Iran by the European Union, the Security Council and the US were lifted. Iran, in return, has put some limitations on its nuclear activities.