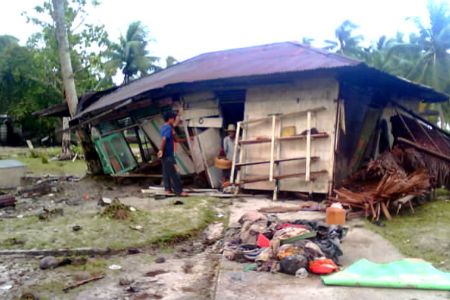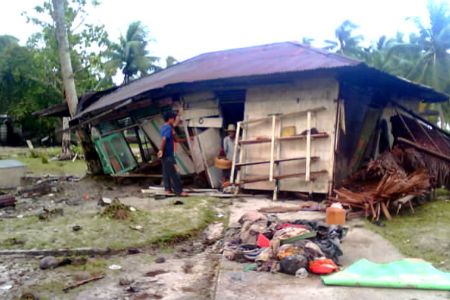 Rescue operations are underway to locate the 412 people who have gone missing since a tsunami hit Indonesia's Sumatra region, leaving more than 270 dead.
At least 10 villages across Mentawai islands were swept away by waves as high as three meters.
"We've recovered 272 bodies. At least 412 people are still missing," AFP quoted West Sumatra provincial disaster management official Ade Edward as saying.
"They have lost their houses and now need a lot of aid and assistance. There are some tents already arrived here but we still need many more," the disaster management's head Harmensyah said on Wednesday.
"We need to find the missing people as soon as possible. Some of them might have run away to the mountains, but many would have been swept away," Harmensyah added.
The tsunami was triggered by a powerful 7.7-magnitude quake late Monday.
In 2004, a tsunami was triggered following a 9.3-magnitude quake off Sumatra and led to the deaths of 168,000 people in Indonesia alone.
Indonesia is in a zone known as the Pacific "ring of fire," which is prone to quakes and volcanic activity.
Another disaster in the country's Central Java has also taken the lives of dozens of people.
At least 29 people were killed when Indonesia's most powerful volcano erupted. Thousands of people were forced to flee to safer areas.
Indonesia has appealed for aid after the tsunami and the volcano killed scores of people and made thousands homeless.