Syria
Inhuman Daesh beheads one of hostages kidnapped in southern Syria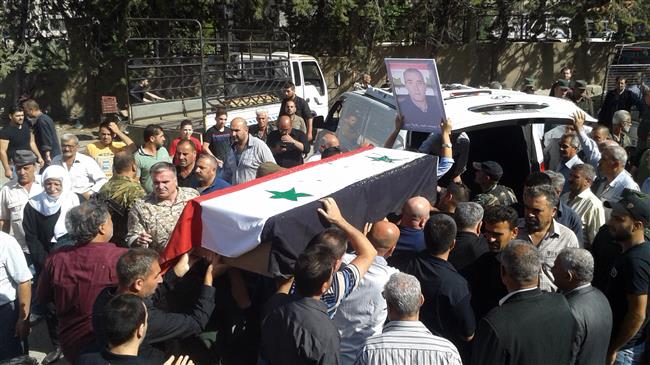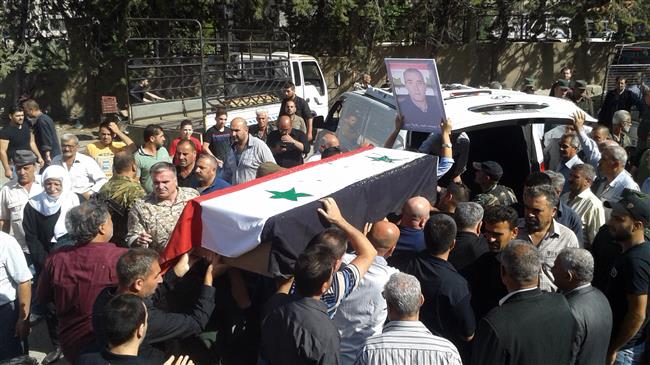 The Takfiri terror group of Daesh has executed one of more than 30 people it abducted from the city of Suwayda in southern Syria during a brazen attack last month.
According to local media and a war monitor on Sunday, images circulated by Daesh showed Muhannad Dhouqan Abu Ammar, a 19-year-old student, had been executed by the group.
Daesh kidnapped mostly women and children from the village of al-Shabki during its deadly rampage on July 25. Relatives said the young man had been taken hostage along with his mother.
His family reportedly received two videos, one showing the victim being decapitated and the second of him speaking before being killed as well as images of his body after his death.
The Takfiri group carried out a series of simultaneous bombing and armed attacks against Suwayda and three villages surrounding it, killing more than 250 people.
The Suwayda area is mostly inhabited by people from the Druze sect. According to the so-called Syrian Observatory for Human Rights, 36 people were kidnapped from one village but four women have escaped ever since while two have died.
There have been negotiations between Druze authorities and Daesh for the release of the hostages but they have failed so far.
The terrorist group took the hostages in a bid to force the government to halt an ongoing military push which has liberated much of the Syrian land bordering Jordan and territories occupied by Israel in the Golan Heights.
The operation has returned Suwayda and the neighboring provinces of Dara'a and Quneitra to government control.
On Friday, the Israeli military said it had shut down a field hospital specialized in treating militants as Syrian government forces continued to liberate more areas in the Golan Heights.
In a statement, the military said it had started evacuating the Mazor Ladach clinic set up in August 2017 to provide medical care to terrorists fleeing Syrian territories to Israel.
Syria and its allies defeated Daesh late last year but the terror group's remnants have been trying to regroup and have mounted a series of hit-and run attacks.