Human Rights
North America
Inhuman Hit-and-Run Driver Drags Woman 20 Feet Under his FRONT WHEEL in Ferguson Protest as in Turkey's Gezi Protests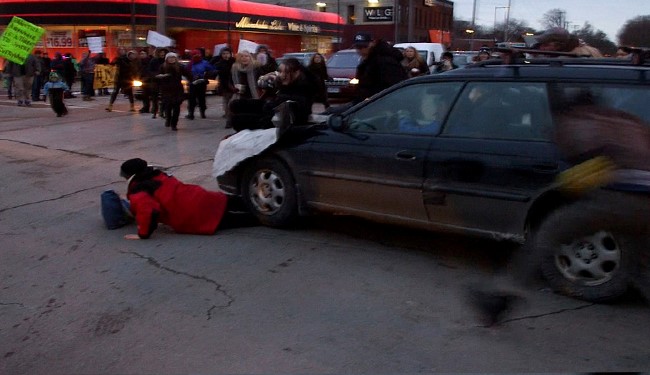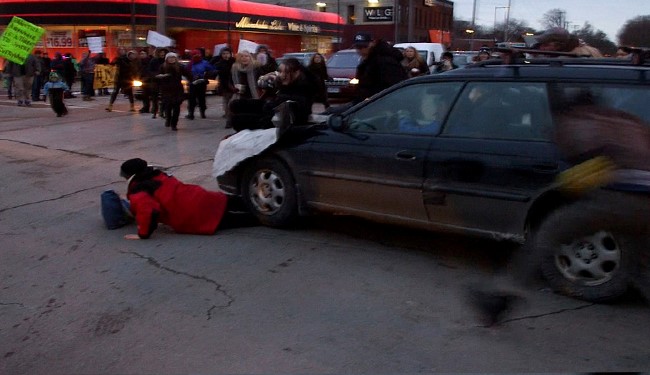 This is the sickening moment a hit-and-run driver smashed into a crowd of Ferguson protesters in Minnesota, before dragging a woman 20 feet under his front wheel and running over her leg.
The motorist, who has not been identified, was captured on video speeding toward the group in a dark-colored Subaru Outback during a march and rally in Minneapolis on Tuesday afternoon.
He plowed into demonstrators, before smashing into a woman and carrying her along the road under his front-left wheel, while another protester who also struck by the vehicle desperately clung to its hood.
It also comes as tens of thousands of people in more than 170 cities across America – including Atlanta, Boston, Philadelphia, New York and Los Angeles, among others – are demonstrating against the long-awaited verdict for a second night.
This savage reminded us the same event experienced in Gezi Park Protests in Turkey. One driver supposed to be not civilian rammed his car among the protesters and injured many.