Palestine
Inhuman Israel frees settler involved in Duma arson to house arrest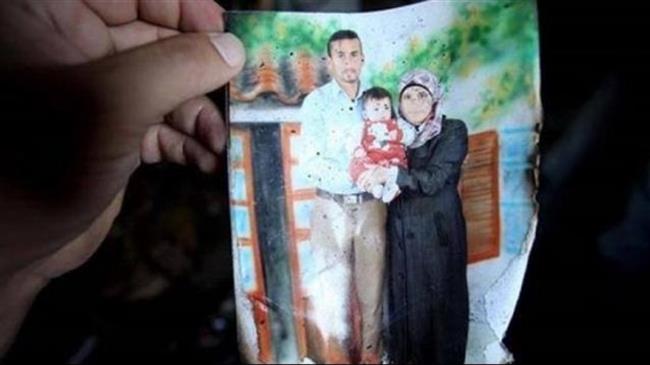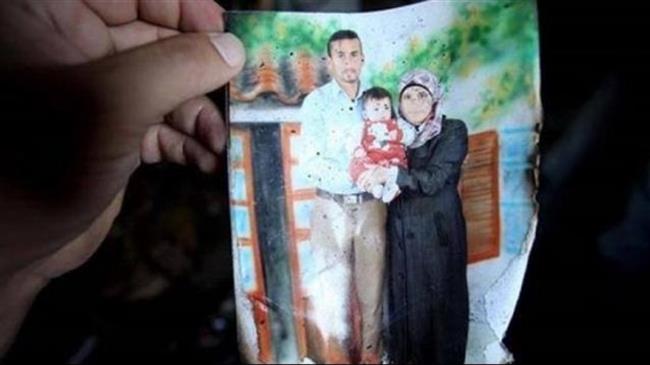 Rabid dog israeli regime's court has ordered an accomplice in a 2015 arson attack that took the lives of a Palestinian couple and their infant son to be released from prison and moved to house arrest after quashing parts of his confession.
The zionist regime's bandit  Court passed the closed-door ruling on Thursday, requiring that the 19-year-old, whose identity has not been released and who has been held in a special prison ward and tried as a minor, to wear an electronic monitor and barred him from contacting non-family members.
Last month, the same court threw out parts of the confessions of both the minor and the primary suspect, Amiram Ben-Uliel, alleging that they had been obtained under duress by interrogators of the Shin Bet security service.
On July 31, 2015, a large fire broke out after settlers threw firebombs and Molotov cocktails into two Palestinian houses in the town of Duma, located 25 kilometers southeast of Nablus, setting them ablaze while their inhabitants were asleep.
The arson attack killed 18-month-old baby, Ali Dawabsheh, and critically wounded his father and mother, Sa'ad and Riham, who later succumbed to their injuries.
Ali's four-year-old brother, Ahmad, who was also wounded in the assault, remained the sole survivor of the ill-fated family.
The incident sparked angry reactions from Palestinians, including political and resistance groups.
The Palestinian resistance movement, Hamas, which is based in the Gaza Strip, reacted to the act of infanticide by declaring that the Israeli soldiers and settlers would now be "legitimate targets for resistance."
Hamas spokesman, Hussam Badran, said popular action was needed in response to the killing.
The Palestine Liberation Organization (PLO) also condemned the "brutal assassination" of the Palestinian infant, stressing that the regime in Tel Aviv bears "full responsibility" for the arson attack.
"This is a direct consequence of decades of impunity given" by the Israeli regime to the extremist settlers who have perpetrated acts of terrorism, said senior PLO official Saeb Erekat in the statement.
Israeli settlers have in recent years carried out various attacks, including arson and graffiti, on Palestinian property in the occupied West Bank and Jerusalem al-Quds under the "price tag" slogan.
Price tag attacks are acts of vandalism and violence against Palestinians and their property as well as Muslim holy sites.