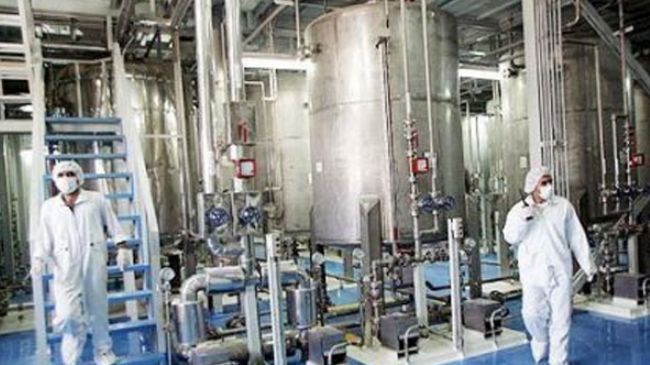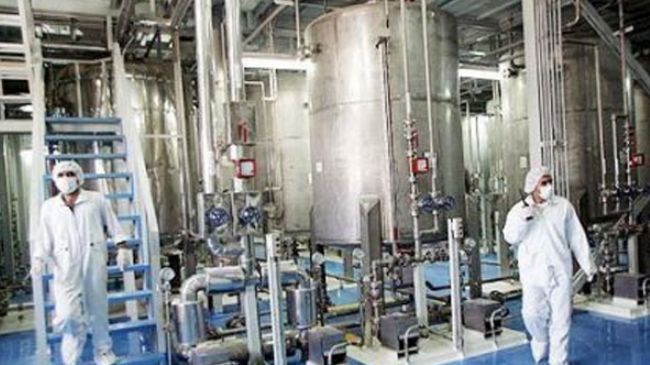 A recent article says the "international nuclear mafia" has engineered the sanctions against Iran because of Tehran's attempt to break their monopoly over the atomic industry by seeking "energy and technological independence."
In an article published on the Global Research website, Patrick Henningsen, founder of the 21st Century Wire news website and an associate editor of infowars.com, added that the international atomic mafia determines "Anglo-Franco-American foreign policy regarding anything to do with the nuclear industry."
Henningsen compared the nuclear industry to an international mafia that has three main players "who divide the trade amongst themselves exclusively."
"Production material is handled by France. Production systems are handled by the United States. Reprocessing is done by the British. There are some minor exceptions to these, but overall, that's how it has worked over the years."
The United States, the Israeli regime and some of their allies have repeatedly accused Iran of pursuing non-civilian objectives in its nuclear energy program.
The US and the European Union have imposed a series of illegal unilateral sanctions against the Islamic Republic over these false allegations in order to obstruct the progress of Tehran's nuclear energy program.
However, International Atomic Energy Agency (IAEA) Director General Yukiya Amano said on Monday that the sanctions have not had "any impact" on Iran's nuclear energy program, which, he added, is making "steady progress."
Tehran strongly rejects the allegation over its nuclear energy activities, maintaining that as a committed signatory to the Non-Proliferation Treaty (NPT) and a member of the IAEA it has the right to use nuclear technology for peaceful purposes.
Henningsen added that the UK, France and the US wield great influence over the UN and IAEA, manipulating these agencies in order to "frame the conversation only in terms of the threat of nuclear weapons in the future, and completely divorced from the real economic battles taking place [between Iran and the West]."
Iran has repeatedly criticized the IAEA for mishandling and politicizing the issue over the country's nuclear energy program as well as the organization's partiality and double standards.
"In addition, the UN has a built-in blind spot for Israel who is somehow exempt from any jurisdiction regarding nuclear weapons," Henningsen said.
The Israeli regime is widely believed to be the only possessor of nuclear weapons in the Middle East. The regime reportedly maintains between 200 and 400 atomic warheads, but under its policy of so-called nuclear ambiguity, it has never denied nor confirmed its possession of the weapons of mass destruction.
Furthermore, the Israeli regime has never allowed any international inspection of its nuclear facilities and has refused to sign the NPT. It has also refused to join the IAEA, which limits members to civilian uses of the nuclear technology.