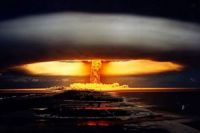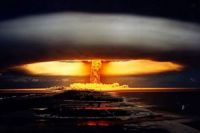 A member of Iran's Majlis (parliament) National Security and Foreign Policy Committee has called on the international community to condemn Washington's latest nuke test.
According to Press TV, on Wednesday, the US – the only country that has ever used atomic bombs against human being – conducted a subcritical nuclear test in Nevada to provide "crucial information to maintain the safety and effectiveness of the nation's nuclear weapons."
Iranian lawmaker Mansour Haqiqatpour said on Saturday "International organizations that proclaim support for human rights should condemn the recent US nuclear test," adding "Definitely, world bodies will keep silent on this US move because they are US puppets and cannot say a word".
He hailed Iran as the "only current that can stand up against" the United States.
Elsewhere in his remarks, Haqiqatpour accused Washington of hypocrisy, noting how it attempts to look democratic and humanitarian, while it is "the greatest violator of human rights."
The lawmaker also criticized the international community's double standards regarding the world countries' nuclear activities.