Technology
Iran, 5+1 have decided to break deadlock over nuclear issue: Salehi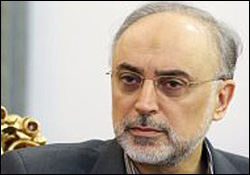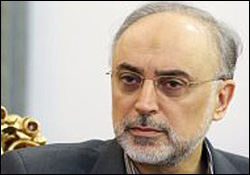 Iranian Foreign Minister Ali Akbar Salehi says that Iran and world powers have decided to end the impasse over Tehran's nuclear issue.
"The parties have come to the conclusion that they should end the current deadlock," Salehi said.
In reference to the news reports saying that a new round of talks between Iran and the 5+1 group (the five permanent members of the UN Security Council and Germany) is imminent, he said, "I am not informed about the date of the next round of talks."
He also expressed hope that the talks would be held in the near future.
The Washington Post reported on Saturday that a new round of talks between Iran and the major powers over the country's nuclear program might be possible in coming weeks.
According to the newspaper, the United States and five other world powers were hastily preparing for possible new talks with Iran amid signs that the country's leaders might be willing to hold a new round of nuclear talks as early as next week.
The report also quoted unnamed U.S. and European officials briefed on the matter as saying that the major powers had agreed on a new package of inducements to be offered to Iran if it agreed to freeze