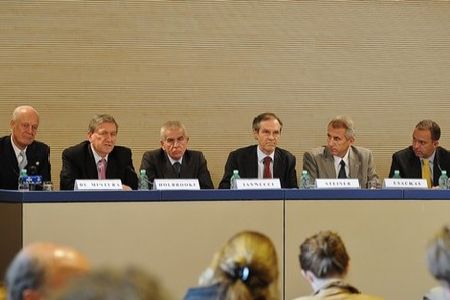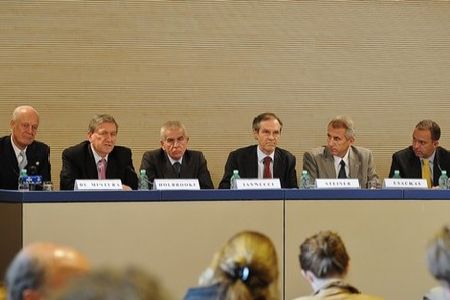 Iran's Foreign Ministry has stressed the need for Afghans to run their own affairs in order for Afghanistan to attain peace and stability.
"We believe that the domestication of efforts to reconstruct Afghanistan in terms of its economy, security and … will help improve the situation in the county," IRNA quoted Iranian Foreign Ministry's Director-General for Western Asia affairs Mohammad Ali Qane'zadeh as saying at an international conference on Afghanistan in Rome on Monday.
The Iranian Foreign Ministry official also pointed out that the acceptance of the country's constitution by different factions could result in conformity and convergence between Afghans.
"The Islamic Republic deems a regional strategy as the best solution to the Afghan issues," Qane'zadeh said at the conference of Contact Group in the Italian capital.
He further added that Iran has held different meetings to help settle Afghan issues and will continue its efforts to instigate peace and security in its eastern neighbor.
The international Contact Group, which now includes 44 countries concerned with Afghanistan and Pakistan, including 10 members of the Organization of the Islamic Countries, has been meeting since 2009.