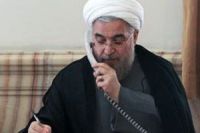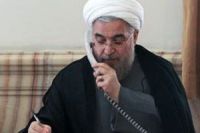 Iran's President-elect Hassan Rohani says the country strongly disapproves of war and conflict among Muslims, and will try its best to help avert any such confrontation.
According to Press TV, Rohani told Tunisian President Moncef Marzouki over the phone on Saturday "We are against war and bloodshed among Muslims in any place in the world, be it in the holy month of Ramadan or any other month."
The Tunisian president had called Rohani to congratulate him on the arrival of the holy month of Ramadan as well as his election as Iran's president while seeking Iran's assistance in helping establish a ceasefire in Syria during Ramadan.
Rohani underscored "All Islamic countries should try to prevent war, confrontation and bloodshed among Muslims, and Iran, too, will spare no effort in that regard."
Referring to the situation in Egypt, Rohani expressed hope the developments in the North African country will play out in such a way that will serve the interests of the Egyptian people.
The Iranian president-elect further said "Whatever decision is made by the Egyptian people should be respected by all."
For his part, the Tunisian president said his country was unhappy with the conflicts and bloodshed in Egypt, and would try to work in tandem with others to help restore tranquility to Egypt and the other Islamic countries gripped by unrest.