Iran
Middle East
North America
Iran Air Defense Monitoring US Moves, B-52 Bombers in Region: Commander
A ranking Iranian commander said the country's air defense force is constantly monitoring the American moves in the region, including the recent deployment of B-52H bombers to the southern parts of Persian Gulf.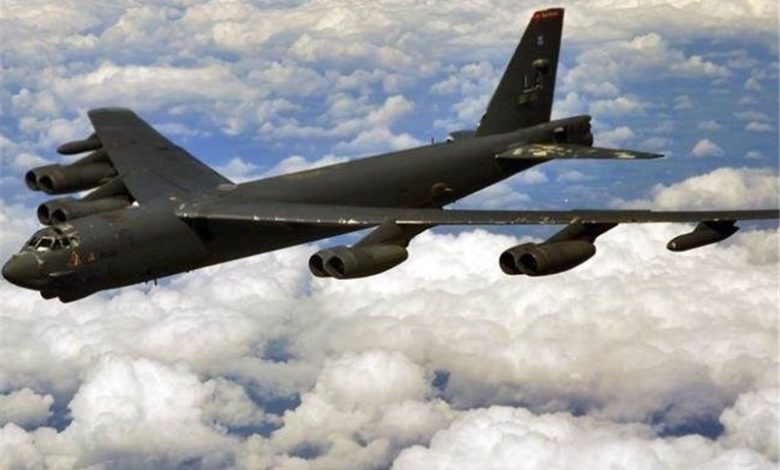 In remarks on Saturday, Deputy Commander of Khatam al-Anbia Air Defense Base Brigadier General Qader Rahimzadeh warned that the smallest potential violation of Iran's airspace would trigger a harsh response.
His comments came after the US Central Command (CENTCOM) said on Thursday that two B-52H bombers had flown nonstop from Louisiana to the Middle East.
"The country's airspace is among our redlines and, as enemies have experienced in the past too, the smallest violation will be met with the (Iranian) air defense forces' crushing and fiery response," the Iranian commander said.
Iran's surveillance operations, he added, cover the entire range of movements that are carried out by regional and extra-regional forces, including the bombers that were sent to fly more than 150 kilometers away from the country's borders.
Rahimzadeh also reminded that given the country's strategic position and back-to-back hostile actions that have been trying to target the Islamic establishment, Iran's integrated air defense monitors the movements of manned and unmanned aircraft around the country under constant watch.
"The air defense analyzes these movements, and devises and implements proportional plans after learning about the enemies' (potential) targets and behavior," he added.
He said some regional countries were interested in enlisting the cooperation of other countries from the region and beyond to supposedly ensure their own security, Press TV reported.
This inclination, he noted, had led to some aerial maneuvering by certain regional countries outside Iran's flight information region (FIR) over the Persian Gulf last week.
The general also reminded Iran's neighbors that the country's air defense keeps these activities under complete surveillance.