North America
Science
Technology
Iran among World's Top Counties in Scientific Growth: President
Iranian President Hassan Rouhani highlighted the country's scientific achievements over the past decades and said the Islamic Republic is among the top countries in terms of scientific progress.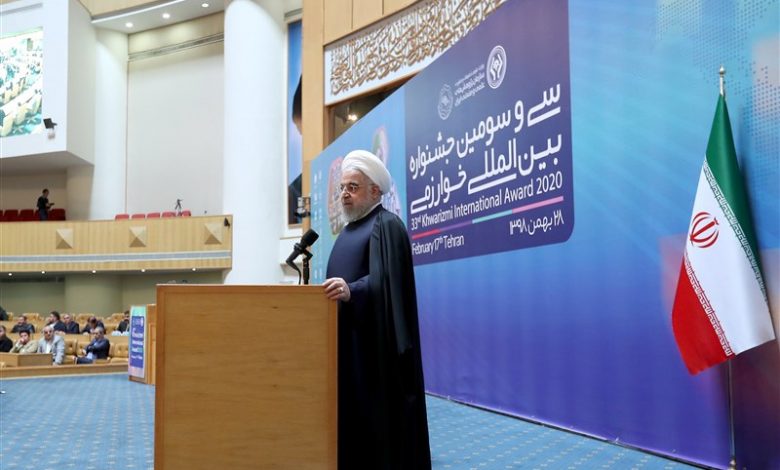 Addressing a ceremony to honor the top winners of the 33rd Khwarizmi International Award in Tehran on Monday, Rouhani said education is the basis for mankind's progress and move toward perfection.
Today, one of the honors of the Iranian society, especially after the 1979 Islamic Revolution, is the country's scientific progress, he said.
"If we compare the situation to 41 years ago, we would see that society's progress in terms of the number of school and university students, research and scientific centers, technology centers, campuses, and science and technology parks is constantly accelerating," Rouhani added.
"…We are among the top countries in the world in terms of scientific growth," the Iranian president went on to say.
Leader of the Islamic Revolution Ayatollah Seyed Ali Khamenei has on various occasions highlighted the role of science as a means of power and development, urging efforts to maintain the pace of scientific growth in Iran despite enemy efforts to undermine it.
In an address to a gathering of young Iranian elites in October 2018, Ayatollah Khamenei highlighted the need for scientific progress in the country, saying employment of the potential of elites will boost the country's power and minimize its vulnerabilities.
"If we make scientific progress, the threats from our civilizational, political, and economic enemies will not be permanent and will diminish," the Leader had announced.