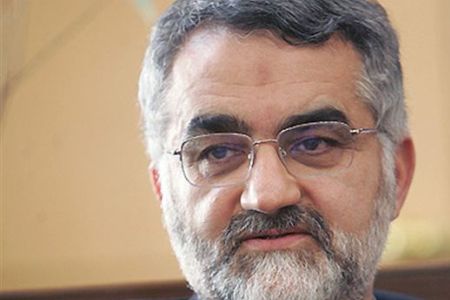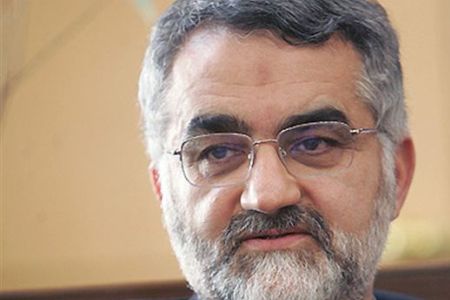 A top Iranian lawmaker warns Israel against a military strike on Iran's nuclear sites, saying any move against the country will lead to Israel's annihilation.
"Any military operation by the Zionist regime [Israel] against a nuclear facility of the Islamic Republic will definitely tantamount to the start of the regime's annihilation," Head of the National Security and Foreign Policy Commission of Iran's Parliament (Majlis) Alaeddin Boroujerdi said on Saturday.
He added that Israel should "consider the issue very seriously" and recommended Israel not to commit such a mistake, ISNA reported.
Boroujerdi pointed to the beginning of fuel injection into Iran's first nuclear power plant in the south of the country and said the move is important at a time that the US pushed the UN Security Council to impose sanctions Resolution 1929 against Iran.
While the US exerted pressure on its allies to carry out the same move, it put Russia under pressure to make Moscow refrain from conducting the operation that was carried out on Saturday, he said.
"However, the Islamic Republic proceeded with its policies with strength," he added.
The Iranian lawmaker praised Russia's "wise" move to participate in the completion of the Bushehr plant and said, "Russia assures the Iranian nation that it is still committed to its undertakings."
"This is the reason the public opinion in Iran expects Russia to fulfill its commitment and as the next step deliver the advanced S-300 air defense missile systems to Tehran," Boroujerdi said.
He went on to say that the inauguration of Iran's Bushehr power plant gave the opportunity to Russia to build more nuclear reactors in the Islamic Republic.
This issue is important since Majlis has passed ratification on the necessity to generate 20,000 megawatts of nuclear energy within the next 20 years, he explained.
Iran on Saturday began loading fuel to its first nuclear power plant in the southern city of Bushehr with the presence of the International Atomic Energy Agency's inspectors and senior Iranian and Russian officials.
The completion of the plant was originally planned for 1999. However, extensive political and economic pressures by the US, Israel and their allies delayed its construction.
The Bushehr reactor will be fully fueled by September 22. It is expected to produce 500 megawatts of electricity in the initial stage, and its production capacity will increase to 1,000 megawatts in the near future.