Syria
Iran Blasts US-Led Coalition for Double-Standards on Syria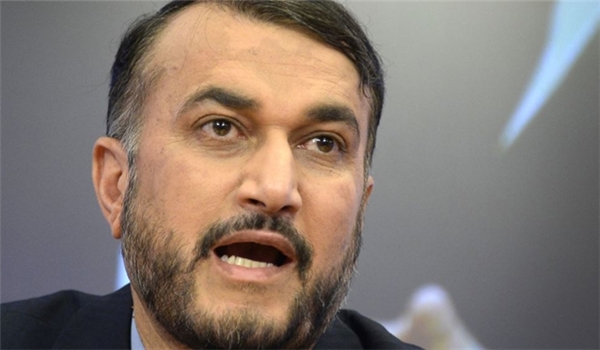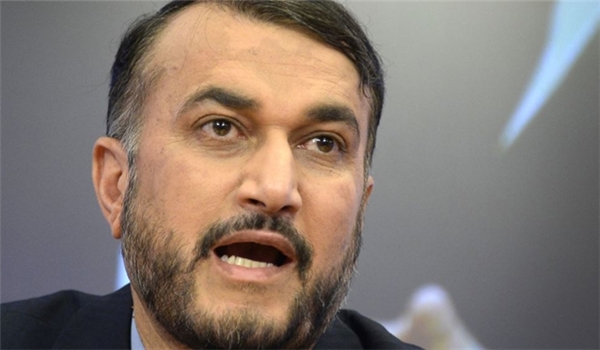 Iranian Deputy Foreign Minister Hossein Amir Abdollahian lashed out at the anti-ISIL coalition led by the US for its dual-approach towards the Syrian crisis.
"The Americans and the coalition formed to fight against terrorism have not taken any serious measure in Syria and they are still pursuing a dual-track policy," Amir Abdollahian said in a meeting with Deputy UN Envoy to Syria Ramzi Ezzedine Ramzi in Tehran on Monday.
The Iranian deputy foreign minister underlined the need for all countries' serious stance on campaign against terrorism in the region and Syria.
Ezzedine Ramzi, for his part, appreciated Iran's role in establishing ceasefire in some parts of Syria, specially Zabadani, Fuaa and Kafraya, and said, "Iran is an important player in resolving the Syrian crisis."
He said that the United Nations is trying to prepare the grounds for holding national dialogue in Syria through creating political committees comprising all spectra of the Syrian society.
"The Syrians themselves should decide about the future of Syria and it is the Syrian people who should have the last say.
The two sides discussed the latest developments in Syria, including the UN Envoy's plan as well as Iran's proposed plan on Syria.
In relevant remarks on Sunday, Iranian Supreme Leader's top Adviser for International Affairs Ali Akbar Velayati underlined Tehran's opposition to foreign meddling in Syria, and said no country can take the right of self-determination away from the Syrian people.
"We are opposed to any foreign meddling with (the political process in) Syria and the region and we know that the Syrian people's resistance is a spiritual backup for the country," Velayati said in a meeting with Lebanese Foreign Minister Gebran Bassil in Tehran.
"No one from outside Syria and certain European and reactionary regional states can decide who should rule Syria," he added.
Velayati also said that the regional and Arab nations feel proud of Lebanon's resistance against the Zionists and Takfiri and terrorist groups in the region.