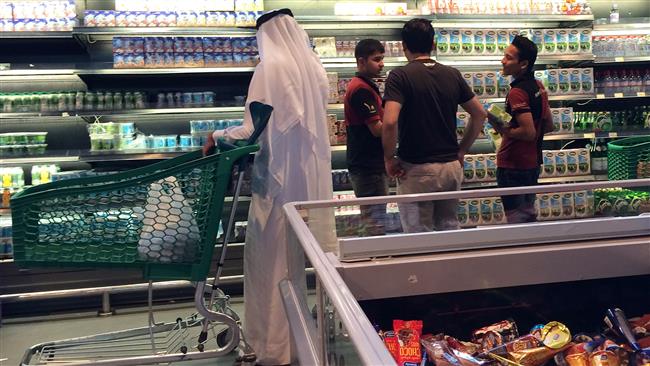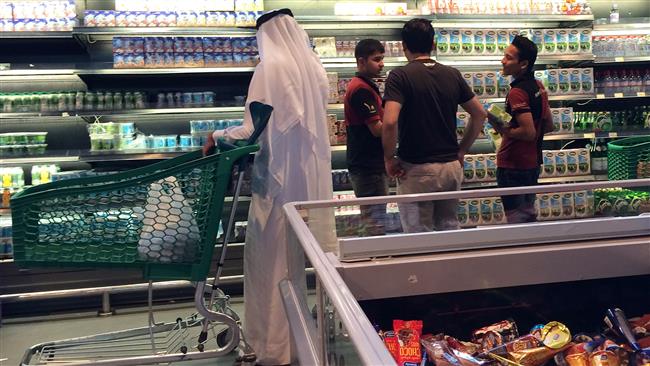 Iran and Turkey have reportedly increased their support for Qatar by shipping thousands of tons of foodstuffs to the Persian Gulf state, which has been under an economic siege by Saudi Arabia and a number of its allies.
Turkey started shipping around 4,000 tons of dry food supplies, fruit and vegetables early Thursday, the official Anadolu news agency reported.
Ankara has already been sending dozens of cargo planes laden with such commodities to Qatar. The new shipments came after Ankara found the aerial transport to be too costly to depend on, according to the report.
Meanwhile, five Turkish armored vehicles and 23 military personnel members reached Doha as part of a bilateral agreement aimed at training Qatari servicemen.
Also on Thursday, Iran's Fars News Agency reported that the Islamic Republic, which has likewise flown food to the fellow Persian Gulf nation, is shipping more than 1,000 tons of fruits and vegetables to Qatar every day.
Turkey and Iran threw support behind Qatar after Saudi Arabia and its allies severed diplomatic ties with Qatar on June 5.
Riyadh and its partners, including Bahrain, Egypt and the United Arab Emirates, also cut all land, sea and air contacts with Qatar, which they accuse of supporting terrorism and destabilizing the region, allegations vehemently denied by Doha.
The punitive measures against Qatar has raised human rights concerns, with Amnesty International saying "Saudi Arabia, Bahrain and the United Arab Emirates are toying with the lives of thousands of" Persian Gulf residents as part of their dispute with Doha.
Iran has called for dialog between Qatar and its adversaries to resolve the Persian Gulf crisis, with Foreign Minister Zarif saying last week that Tehran is ready to help end the dispute.
Turkey has also said its assistance to Qatar is not aimed at antagonizing any other party, and has been contacting Saudi officials to help find a way out of the situation.
Doha has reached out to the boycotters for de-escalating negotiations, but has said it will not allow its neighbors to dictate its sovereign affairs. It has also said it will not enter negotiations unless the blockade is lifted.