Iran
Iran calls for Israeli WMDs to be dismantled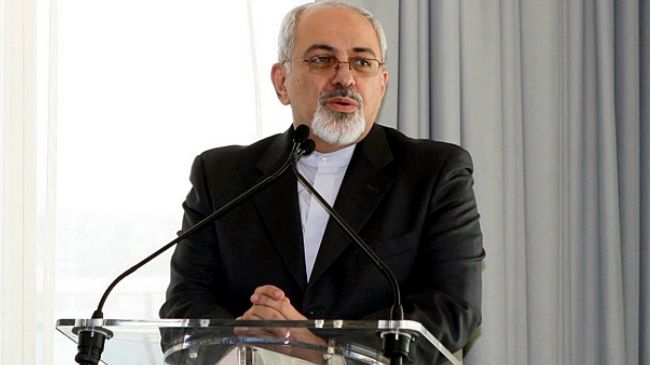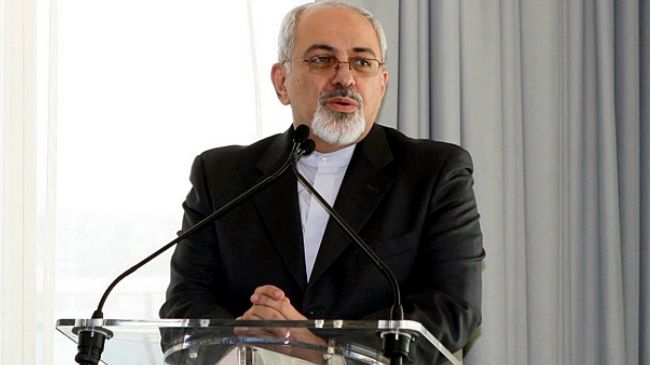 The Iranian foreign minister has called for Israel's nuclear and chemical weapons to be dismantled, saying Syria's recent move to turn in its chemical arms has left no excuse for the Tel Aviv regime to retain its arsenals of weapons of mass destruction (WMDs).
"The Zionist regime (Israel) is still armed with chemical and nuclear weapons, and the action taken by the Syrian government should leave no pretexts for the Zionist regime, and Israel should accept to get disarmed," Mohammad Javad Zarif said on Thursday.
Zarif, who is currently in New York to participate in the United Nation's 68th General Assembly meeting, welcomed Syria's decision to join the Organization for the Prohibition of Chemical Weapons (OPCW), expressing pleasure that the move has initiated a step toward ridding the region of WMDs.
He also emphasized that the Syrian decision was a positive accomplishment that averted war, adding that efforts should be made to set the stage for peace in the Arab country.
Iran has information showing that foreign-backed Takfiri and extremist groups in Syria are in possession of chemical weapons, and they must be disarmed as well, said the top Iranian diplomat.
Elaborating on his upcoming work schedule at the UN, Zarif said on top of his agenda is meeting with EU foreign policy chief Catherine Ashton and holding talks with foreign ministers of other countries.
He also said that during his talks with Ashton, the two sides will discuss how to forge ahead with talks over Iran's civilian nuclear program.
During his next week's trip to New York, Iranian President Hassan Rouhani will address the UN General Assembly as well as a nuclear disarmament conference as the chairman of the Non-Aligned Movement (NAM), Zarif noted.
Iran currently holds the rotating presidency of the NAM.