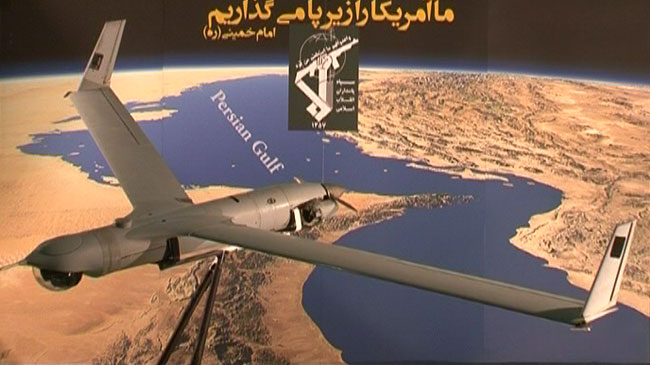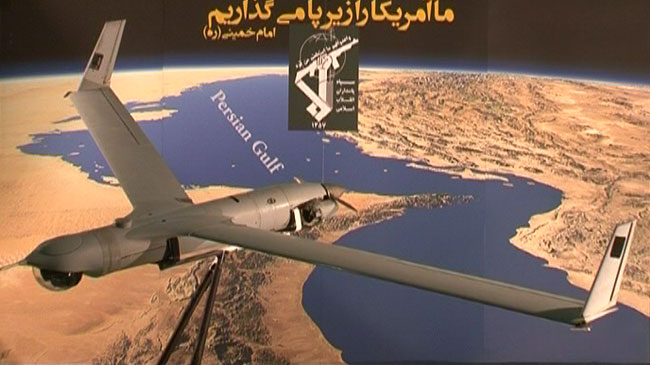 An Iranian commander has urged the United States to accurately recount its drones after the US Navy rejected reports that Iran captured an American unmanned aerial vehicle flying over the Persian Gulf.
"I recommend the US commander accurately count his drones once again," Head of the Public Relations Department of Iran's Islamic Revolution Guards Corps (IRGC) Brigadier General Ramezan Sharif said on Thursday.
Iran will release more information on the drone if deemed necessary, he added.
IRGC Navy Commander Rear Admiral Ali Fadavi announced on Tuesday that the US ScanEagle spy drone had been captured by Iranian forces over the Persian Gulf upon its intrusion into Iranian airspace.
Iran has released footage of the captured drone, which is a long-endurance aircraft manufactured by Insitu, a subsidiary of Boeing.
Sharif hailed the IRGC success to capture the US spy drone which "brought disgrace on Americans."
"ScanEagle was very important to them and this is the reason they do not want to be the loser in this game," he added.
The IRGC commander emphasized that US military officials would certainly confirm reports about the captured drone in the near future.
Following Iran's announcement about the capture of the spy aircraft, the US Navy said it had not lost any drones, adding that the ScanEagle is an "off the shelf variety" which could have belonged to another country.
"The US Navy has complete control over every unmanned vehicle we operate in the Middle East," said Cmd. Jason Salata of the Fifth Fleet in Bahrain, which manages naval assets in the region. "We have lost ScanEagles in the past, but not recently."
Last year, the Iranian military also grounded a US RQ-170 spy drone while it was flying over the Iranian city of Kashmar, some 140 miles (225 km) from the Afghan border.
Last month, Iran repelled a US drone that had entered the country's airspace above the territorial waters of the Islamic Republic in the Persian Gulf.
Iranian Foreign Minister Ali Akbar Salehi said Tuesday that Tehran would take legal action against the US in international courts for violating the Islamic Republic's airspace.