Africa
Iran Condemns Abduction of Nigerian Girls by the Government's Shadow Boko Haram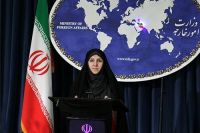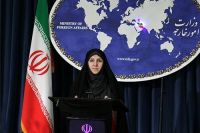 The Iranian foreign ministry deplored the kidnapping of hundreds of Nigerian school girls by Boko Haram, a Wahhabi Al-Qaeda affiliate in Nigeria, calling it an inhumane move.
"Unfortunately, Nigeria has been entangled by the terrorist groups for a while and its security and stability have been endangered and the Nigerian citizens have sustained loss and damage," Foreign Ministry Spokeswoman Marziyeh Afkham told reporters in Tehran on Tuesday.
According to FNA, she expressed concern about the abduction of the Nigerian girls, and said, "We completely reject this inhumane act as an unacceptable move and we hope that action will be adopted to prevent operation of extremist groups and terrorists in Nigeria and the world and we hope that stability and tranquility will be established in that country at the earliest."
Fears for the fate of 276 Nigerian girls turned even more nightmarish Monday when the leader of the Islamist militant group that kidnapped them announced plans to sell them.
"I abducted your girls. I will sell them in the market, by Allah," a man claiming to be Boko Haram leader Abubakar Shekau said in a video first obtained by Agence France-Presse.
Boko Haram is a militant group receiving training from al Qaeda affiliates, according to US officials. Its name means "Western education is sin." In his nearly hourlong, rambling video, Shekau repeatedly called for Western education to end.