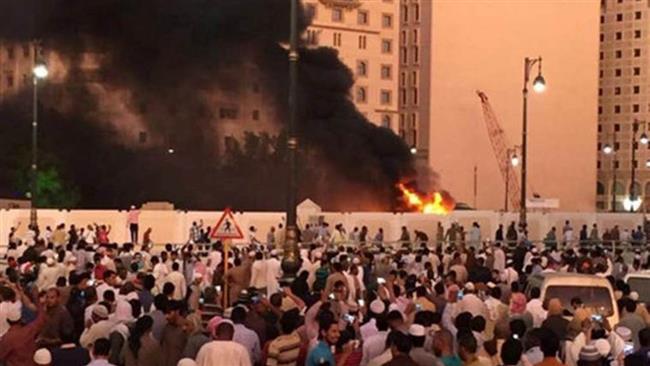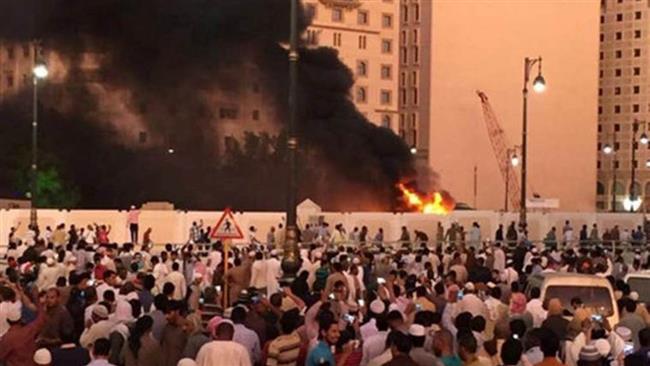 The Iranian Foreign Ministry has condemned a series of terrorist bomb attacks in the Saudi Arabian cities of Medina, Qatif, and Jeddah.
"Terrorism knows no borders or nationalities and has no solution but the creation of international and regional consensus and solidarity against it," said Iranian Foreign Ministry Spokesman Bahram Qasemi early on Tuesday.
Reiterating that Iran condemns all manners of terrorism, he noted that all countries must unite against the sources and reasons behind terrorisms.
Iranian Foreign Minister Mohammad Javad Zarif also tweeted, "There are no red lines left which the terrorists have not passed."
Meanwhile, the Lebanon's resistance movement Hezbollah has also censured the bombings, stressing that the attack on the holy city of Medina shows that terrorists mindfully desecrate Muslim's religious sanctities.
Earlier in the day, four security guards were killed when a terrorist detonated his explosives near the security headquarters of the Prophet's Mosque in Saudi Arabia's western city of Medina.
"Security forces suspected a man who was heading towards al-Masjid al-Nabawi (the Prophet's Mosque) as he passed through a visitors parking lot," said a statement released by the Saudi interior ministry. "As they tried to stop him, he blew himself up with an explosive belt causing his death, and the death of four security personnel."
The blast happened immediately after two bomb blasts near a Shia mosque in Saudi Arabia's eastern city of Qatif. Earlier in the day, a bomb went off close to the United States consulate in the city of Jeddah, in western Saudi Arabia.
No groups or individuals have so far claimed responsibility of today's blasts.
Since late 2014, Saudi Arabia has been witnessing a series of bombings and shootings claimed by the Daesh Takfiri terrorist group and mostly targeting the country's Shia Muslims in eastern part of the kingdom.
In January 2016, a bomber targeted a mosque in al-Ahsa, killing four people.
Last October, an armed terrorists opened fire on Shia Muslims commemorating Ashura, the martyrdom anniversary of the third Shia Imam, Imam Hussein (PBUH), in the eastern Qatif region, killing five before he was shot dead by the police.
Last June, four Shia Muslims were killed while trying to prevent a bomber from entering al-Anoud mosque in Dammam city in eastern Saudi Arabia and close to Qatif.