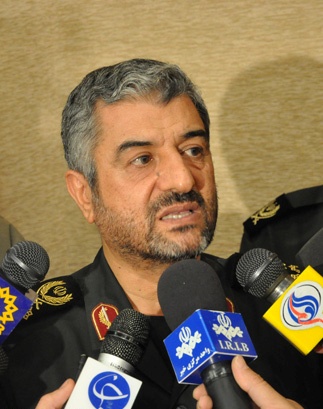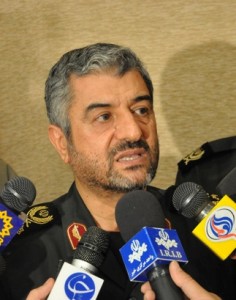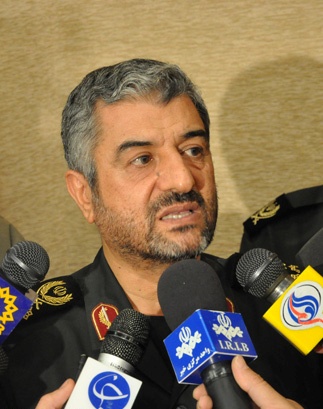 The head of the Revolutionary Guards Corps, General Mohammad Ali Jafari, said Monday that an Iranian delegation would head to Pakistan to deliver "proof" that Islamabad is supporting Rigi.
"The delegation will ask for him (Rigi) to be handed over," Jafari added.
Jafari also charged that Rigi takes orders from the intelligence services of Britain, Pakistan and the United States.
"The group of Rigi has direct contact with the American and British intelligence services and unfortunately the Pakistani intelligence service," Jafari said.
"He is supported by them and without doubt he is acting under their orders and plans."
General Mohammad Pakpour, the head of Guards' ground forces and whose deputy was killed in the powerful blast, on the same theme said Washington and London were backing those who carried out the attack against Iran's prestigious military force.
"The terrorists were trained in the neighbouring country (Pakistan) by the Americans and British. The enemies of the Islamic Republic of Iran are unable to tolerate the unity in the country," Pakpour said.
Iran's first deputy speaker Mohammad Hassan Abutorabi said that "the horrible crime in Sistan-Baluchestan was carried out with the direct support of criminal America and its mercenaries."
And also president Ahmadinejad charged that the assault was plotted in Pakistan.
"We became aware that some of agents in Pakistan were cooperating with the main elements of today's terrorist incident and we consider it to be our right to demand the rendition of these criminals," He said.
On Monday he urged Zardari to confront the Jundallah rebels.
"Iran and Pakistan have a brotherly relationship but the presence of terrorist elements in Pakistan is not justifiable," Ahmadinejad told Zardari during a telephone call received from the Pakistan leader.
"The Pakistani government should help to quickly arrest these criminals so they can punished," the Iranian president said, adding: "The criminal terrorists must be seriously confronted by setting up a bilateral timetable."