Iran
Middle East
North America
Iran Dismisses American Officials' Claim about Meddling in US Elections
The Iranian foreign ministry rejected the American officials' recent claims that the country seeks to influence the US voters ahead of presidential elections as "ridiculous".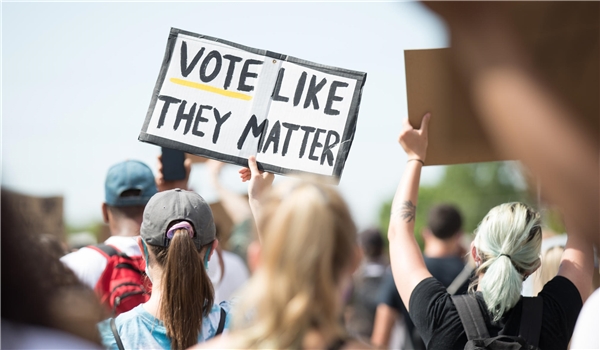 A top US intelligence official claimed last week that Russia is backing Donald Trump, China is supporting Joe Biden and Iran is seeking to sow chaos in the US presidential election.
In response, Iranian Foreign Ministry Spokesman Seyed Abbas Mousavi described the claim as "ridiculous", saying that "Iran does not pay attention to the individuals and parties in the US so much and their behavior and kind of interactions with Iran is important".
He told reporters in Tehran on Monday that Tehran has witnessed and tested different democrat and republican governments in the US with various approaches in the past 40 years after the Islamic Revolution, noting, "Almost all of them failed in this test."
"There is no difference for the Islamic Republic of Iran which party and who will rule the US, and based on this approach, certainly, we do not do any interferece and it is of no importance to us," Mousavi said.
The 2020 United States presidential election is scheduled for Tuesday, November 3, 2020. It will be the 59th quadrennial presidential election.
Donald Trump, the 45th and incumbent president, has launched a re-election campaign for the Republican primaries. Former Vice President Joe Biden became the presumptive Democratic nominee when Senator Bernie Sanders, the only other remaining major candidate in the Democratic primary, suspended his campaign on April 8, 2020. In early June, Biden passed the threshold of 1,991 delegates to gain the nomination at the 2020 Democratic National Convention.
Biden and Trump are respectively the oldest and second-oldest major party presumptive presidential nominees in US history; and if either of them is elected and inaugurated, they will also become the oldest serving president presuming they serve out their term. The winner of the 2020 presidential election is scheduled to be inaugurated on January 20, 2021.