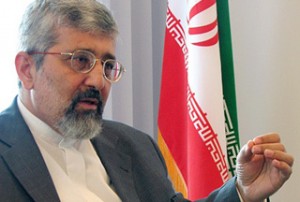 Iran's envoy to the Vienna-based international bodies, Ali-Asghar Soltanieh, is appointed as the new head of the Commission on Narcotic Drugs.
In the commission's meeting on Wednesday, Soltanieh touched on the global threats of narcotic drugs and called for collective measures to be taken by world countries to fight drugs, IRNA reported.
"The world people have given us a great responsibility to protect the present and future generations against global threats of narcotic drugs that could ruin the foundation of family and consequently society," Soltanieh added.
"To shoulder such a historical responsibility in the best way, trivial disagreements should be resolved and we should not allow the responsibility to be politicized," the Iranian envoy added.
Soltanieh noted that thousands of Iranian security forces have been killed in the fight against drug trafficking.
Iran, that is the western neighbor of Afghanistan, is considered as the main barrier for transit of narcotics to Europe.
Afghanistan is believed to be providing close to 95 percent of the world's heroin.
The Economic and Social Council of the UN established the Commission on Narcotic Drugs (CND) in 1946 as the central policy-making body of the United Nations in drug related issues.