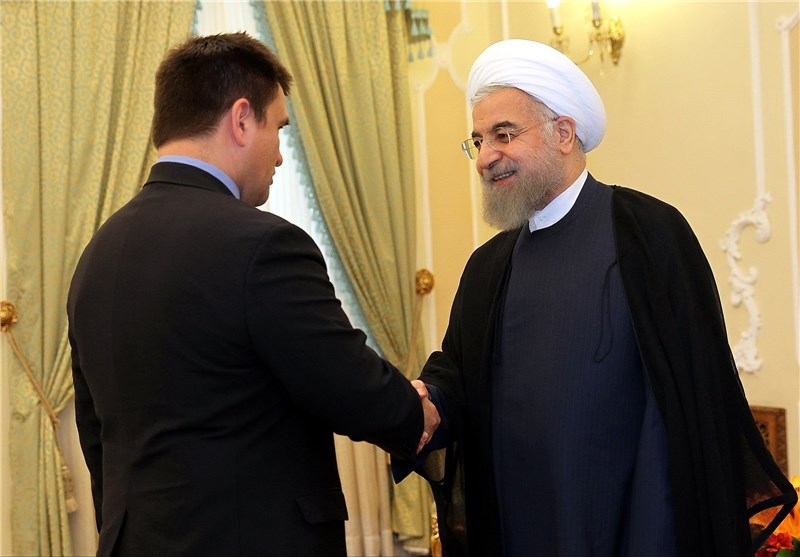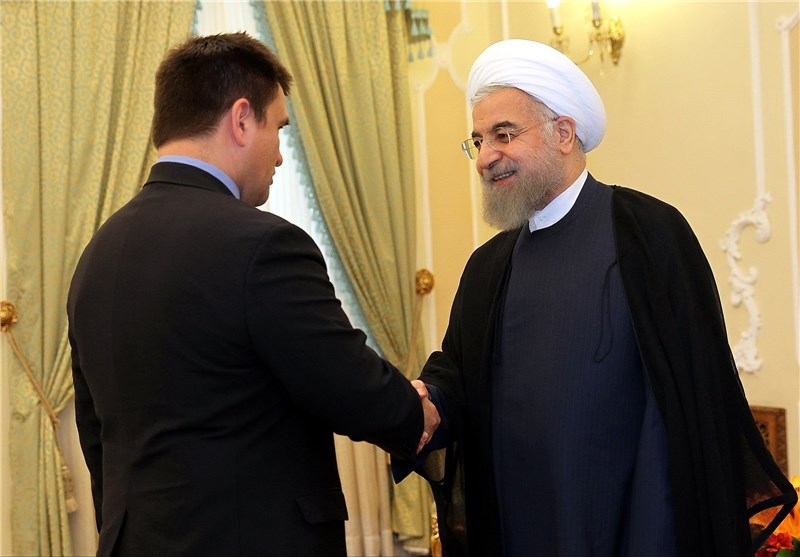 Iranian President Hassan Rouhani said Tehran attaches significance to stability, security and calm in Eastern Europe.
At a meeting with Ukraine's Foreign Minister Pavlo Klimkin in Tehran on Sunday, President Rouhani described "political negotiations and peaceful approaches" as the only ways to ensure sustainable security and tackle the regional conflicts.
Highlighting Tehran and Kiev's capacities in different areas, the Iranian president said they can be employed to promote mutual and regional cooperation, particularly in the economic field.
He also emphasized the need for closer interaction between Iranian and Ukrainian private sectors and banks in a bid to enhance economic and trade ties.