Iran
Iran fighting economic, psychological war against West: Ahmadinejad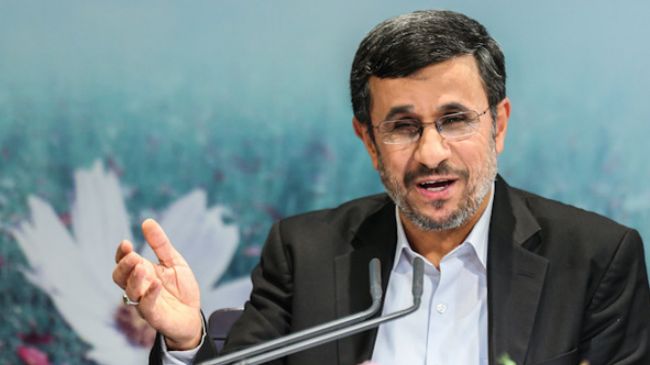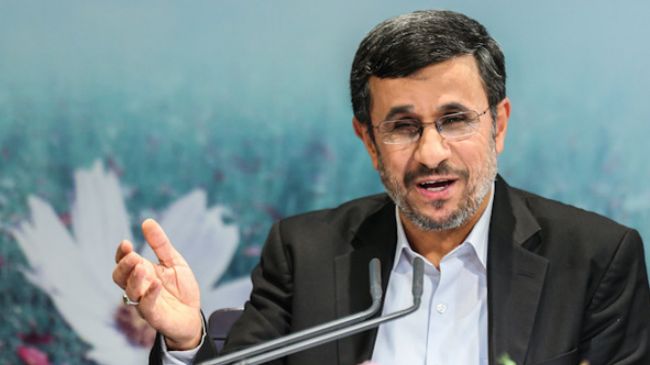 Iranian President Mahmoud Ahmadinejad has dismissed rumors of economic downturn in the Islamic Republic, saying the country is facing a tough economic and psychological war waged by the West.
"A clandestine, vast and heavy war has been waged [against Iran] on the global scale … and our colleagues in the Central Bank [of Iran] and other relevant bodies are working hard to find solutions … and this is a [real] battle," Ahmadinejad told a press conference attended by domestic and foreign reporters in Tehran on Tuesday.
Pointing to the fluctuations in the currency markets in Iran, the president said, "Fluctuations [in the Iranian foreign exchange market] have not begun today. The market has been fluctuating for some time and these fluctuations have only gathered steam recently," he said.
Ahmadinejad stated that the enemies have imposed embargos on Iran's crude oil exports and banking transactions to make it difficult for the Islamic Republic to sell oil, as the country's most important revenues source, or transfer the proceeds once oil is sold.
The Iranian chief executive emphasized that Iran would soon make up for a short decline caused by enemies in its oil exports.
"Keep in mind that it's a battle. The enemy imagines that it can shatter the [will of] Iranian nation by [applying] such pressures and they may even make new decisions."
He noted that the Iranian nation would overcome these pressures although the enemy continues to ratchet up the pressure.
"The pressures are not exerted on the governments alone, but are [exerted] on the nations too. All these [measures] constitute a psychological warfare and of course certain decisions have been taken. Of course, our people are calm. The enemy has thrown a stone at us, we have to lift it and throw it back at them."
Ahmadinejad also played down the threats of military strike against the Islamic Republic, adding that such threats mostly represent a war of nerves rather than real intention to attack.
"The Zionist regime [of Israel] is after adventurism in a bid to win a chance. It wrongly imagines that it can acquire that chance by threatening Iran, but they are mistaken. Their time is over and they have to go away," the Iranian chief executive said.
Ahmadinejad also pointed to relations between Iran and the US, saying that any talks between Tehran and Washington must be based on equal terms and mutual respect and the US must first correct its behavior toward Iran.