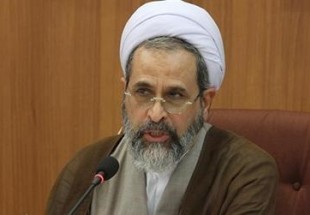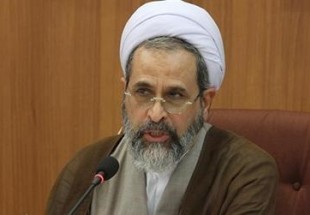 Speaking at the Imam al-Ridha (A) International Research Conference in Qom Ayatollah Ali-Reza A'arafi, the president of Qom's al-Mustafa International University stated that in order to solve the problems currently facing the world, we must return to the pure traditions of the Ahlul-Bayt (A).
"By returning to this pure path, the excesses and extremism currently plaguing the world can be destroyed and this will lead to solidarity among the Islamic community," he said.
"We welcome the return of the Islamic Ummah to Islam as Iran and the Islamic Revolution are the flag-bearers of the return to Islam and to pure Islamic thought and are also the flag-bearers of the revival of a pure and modern Islamic civilization," he added.
The Friday prayers' leader of Qom stressed that we would never seek to impose our religion on other religions. We seek the freedom of thought but this return should not led to deviant Islamic thoughts and an incorrect Islamic caliphate, such as is seen with the recent ISIL Takfiri phenomenon.
Ayatollah A'arafi also said that we can return to Islam through reviving pure Islamic thought so an Islamic civilization and unity among Muslims can emerge.
From pure Islamic thought, an Islamic government must emerge in order to respect the views of the people. "Aggression and considering other Muslims as apostates has no room in Islam," he added.
The Ayatollah congratulated the beginning of the "Days of Dignity," a eleven-day period of celebration which begins on the birth anniversary of Lady Fatimah al-Ma'sumah (S) and ends on the birth anniversary of Imam Ali al-Ridha (A).
Referring to the political life of Imam al-Ridha (A), His Eminence stated that the Umayyad caliphate was not a genuine caliphate because it was against imamate, when in true Islam, a caliphate is not against imamate.
He added that the Umayyad caliphate was based on a monarchical system of government and pure Islam is against monarchy, saying: "Caliphate in the sense of monarchy is against imamate."
The Iranian cleric stated the confrontation of the systems of caliphate and imamate throughout Islamic history cannot be underestimated and that the Muslim world is currently facing serious issues because of the continuing confrontation of these two opposing systems.
The conflict between these two opposing systems – one based on politics and the other on knowledge – has created a tumultuous history for Islam.
Ayatollah A'arafi explained that during the period of Imam al-Ridha (A), the Caliph Ma'moun tried to control imamate by claiming that caliphate and imamate could stand side by side and appointed the Infallible Imam (A) as his successor.
Although he knew this was not correct, Imam al-Ridha (A) accepted Ma'moun's appointment and turned the threat into a great opportunity and was able to able to propagate pure Islamic throughout the Islamic Empire which abrogated Ma'moun's scheme.