Iran
North America
Iran FM offers prayers for victims of terrorist shooting at Pittsburgh synagogue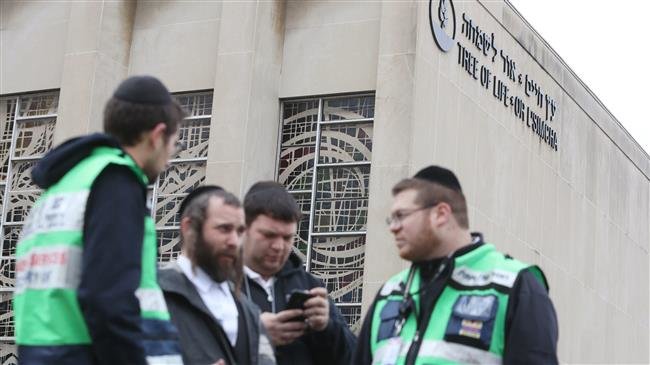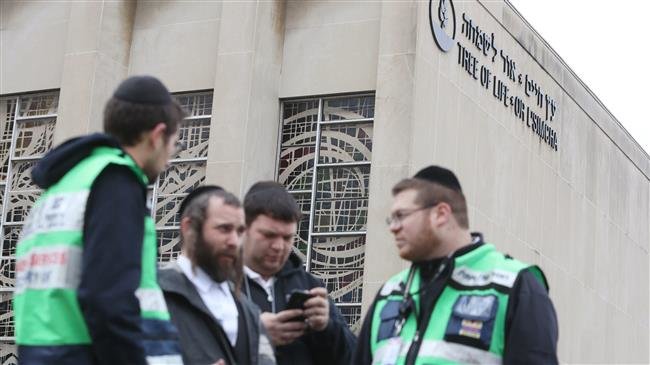 Iranian Foreign Minister Mohammad Javad Zarif has offered his thoughts and prayers to the victims of a grisly mass shooting at a synagogue in the US city of Pittsburgh.
"Extremism and terrorism know no race or religion, and must be condemned in all cases," Zarif wrote on his official Twitter account on Monday.
"The world deserves better than to have to live with weaponized demagoguery," he added.
The Iranian foreign minister slammed the mass shooting as a "terrorist" attack.
Eleven elderly people have been killed and six injured in the mass shooting at the Tree of Life synagogue in Pittsburgh, Pennsylvania, on Saturday by a gunman who later told police he "wanted all Jews to die."
The US Justice Department said on Sunday that the gunman has been charged with 29 criminal counts.
Federal prosecutors charged the 46-year-old local resident with obstructing the free exercise of religious beliefs as well as using a firearm to commit murder. In addition, he faces state charges that include 11 counts of criminal homicide, six counts of aggravated assault and 13 counts of ethnic intimidation.