Iran
Iran FM to attend Munich conference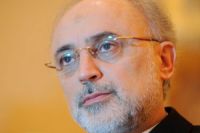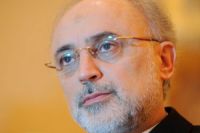 Iran's Foreign Minister Ali Akbar Salehi says he will leave Tehran for Germany on Saturday to take part in the 49th Munich Security Conference.
According to Press TV, Salehi told reporters on Friday "The Munich Security Conference is held annually and the Islamic Republic of Iran will participate in the conference this year at the foreign ministerial level."
During the three-day event in Munich, the participants are scheduled to discuss leading issues, including the ongoing crises in Mali, Egypt and Syria.
Developments in the Muslim and Arab world over the past two years after the Islamic Awakening and the withdrawal of US-led foreign soldiers from war-torn Afghanistan by the end of 2014 are also among key themes to be discussed at the annual event.
In response to a question about the date and the venue of talks between Iran and the 5+1 group, the minister said no new development has taken place in this regard.
EU foreign policy chief Catherine Ashton, who represents the 5+1 group — the United States, France, Russia, Britain, China, and Germany — in talks with Iran over its nuclear energy program, is also expected to attend the conference.
On Thursday, Ashton expressed confidence that there would soon be a meeting between Iran and the 5+1group.