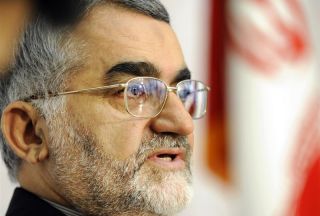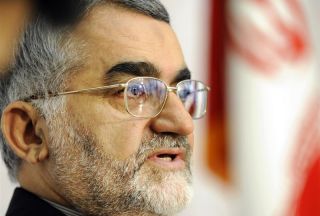 A top Iranian lawmaker has slammed the final statement of the Group of Eight industrialized nations as political ballyhoo issued under US pressure.
In a Monday interview with Fars news agency, Head of the Iranian Parliament's (Majlis) National Security and Foreign Policy Commission Alaeddin Boroujerdi said, "The G8 statement against Iran's nuclear program has no legal value."
In their final statement issued Saturday, G8 leaders recognized Iran's right to a civilian nuclear program while expressing concern over what they called Iran's lack of transparency regarding its nuclear work.
"Our goal is to persuade Iran's leaders to engage in a transparent dialogue about its nuclear activities and to meet Iran's international obligations," they said.
The Iranian lawmaker went on to criticize US policies, saying that Washington and its allies are not interested in resolving the issue outside the framework of the five permanent members of the UN Security Council – Britain, China, France, Russia and the United States.
"After issuance of the Tehran declaration, which provides the best way to supply the fuel needed for the Tehran research reactor, Washington pushed for the adoption of sanctions resolution and put other countries under pressure to issue a statement against Iran," he added.
Boroujerdi stated that leaders of G8 — comprised of four of the five veto-wielding permanent members of the UN Security Council (UNSC) — Britain, France, Russia, and the US — plus Canada, Germany, Italy and Japan — are also pursuing US policies while numerous reports by the International Atomic Energy Agency (IAEA) have confirmed the non-diversion of nuclear material in the country.
Iran, Brazil and Turkey issued the Tehran declaration on May 17 based on which Tehran announced readiness to exchange 1,200 kg of its low enriched uranium on Turkish soil for fuel for its medical research reactor.
However, the majority of the 15-member UNSC imposed a fourth round of sanctions against Tehran on June 9.
Iran rejects Western allegations that its nuclear program harbors a secret military aspect, arguing that as an IAEA member and a signatory to the Nuclear Non-Proliferation Treaty (NPT), it has the right to peaceful and civilian nuclear energy.