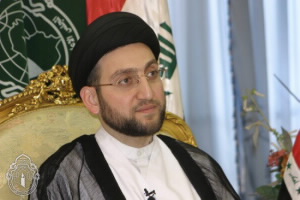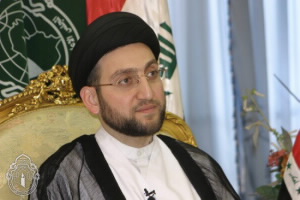 Ammar Hakim has said that Iran has never abandoned Iraq in difficult days, an Iraqi news agency reported.
"Iran and Iraq enjoy historical relationship and the two sides have established deep economic, religious and trade ties," Ammar Hakim, the head of the Supreme Islamic Iraqi Council, told Ilaf website.
"Our relations with Iraq are balanced and based on equality."
He added Iraq's interests lie in avoiding past mistakes and hostile attitudes toward its neighbors.
He also said his party has no intention to dismiss Prime Minister Nour al Maliki.
Ammar Hakim also called on Arab states to consolidate their relations with Baghdad.