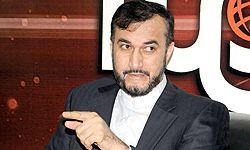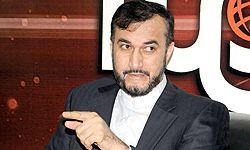 Iran is in possession of documents substantiating involvement of the US and a number of Arab countries in the smuggling of large weapon cargos into Syria, an Iranian deputy foreign minister revealed on Tuesday.
Iranian Deputy Foreign Minister for Arab and African Affairs Hossein Amir Abdollahian, who is in Russia on an official visit, told the Arabic daily, Russia al-Yowm, that thousands of weapons and mercenaries have crossed the Syrian borders during the recent unrests in a number of border towns and cities in Syria.
"We have precise information and documents which prove tens of thousand of guns have been smuggled into Syria through US aid and assistance and a number of Arab countries have also been involved in this," Abdollahian stated.
He further reiterated Iran's strong opposition to foreign interference in Syrian internal affairs, and stated that national dialogue is the only way out of the current crises in Syria as well as Bahrain and Yemen.
Last week Iran's Permanent Representative to the United Nations Mohammad Khazayee deplored foreign meddling in Syria, and cautioned that arming Syrian rebels will deepen the political crisis in Syria and entail negative consequences for the region.
Addressing a UN General Assembly session on Friday, Khazayee stressed that foreign meddling and preventing flow of money and arms to the Syrian rebels should immediately end before a way can be found out of crisis in the Arab state.
Iranian officials have always underlined Tehran's support for any constructive and peaceful political process in Syria, and announced Iran's readiness to play a constructive role in settling the crisis in the Muslim country.
The remarks by the Iranian diplomat came after media reports said that Saudi Arabia and Qatar plan to arm Syrian opposition rebels.
Even the Washington Post warned that Arab plans to arm Syria's opposition fighters could fuel a civil war and lead to a regional conflagration.
Saudi Arabia and Qatar indicated last week that they are prepared to help the Syrian opposition military forces. Kuwait's parliament passed a nonbinding resolution calling for the government to provide weapons to the rebels and break ties with Damascus, Washington Post reported.
Syria has been experiencing unrest since mid-March with organized attacks by well-armed gangs against Syrian police forces and border guards being reported across the country.
Hundreds of people, including members of the security forces, have been killed, when some protest rallies turned into armed clashes.
The government blames outlaws, saboteurs, and armed terrorist groups for the deaths, stressing that the unrest is being orchestrated from abroad.
In October, calm was eventually restored in the Arab state after President Assad started a reform initiative in the country, but Zionist Occupation Israel, the US and its Arab allies are seeking hard to bring the country into chaos through any possible means. Tel Aviv, Washington and some Arab capitals have been staging various plots in the hope of stirring unrests in Syria once again.