Syria
World News
Iran has proof of US admitting to terrorists presence in Syria: Jalili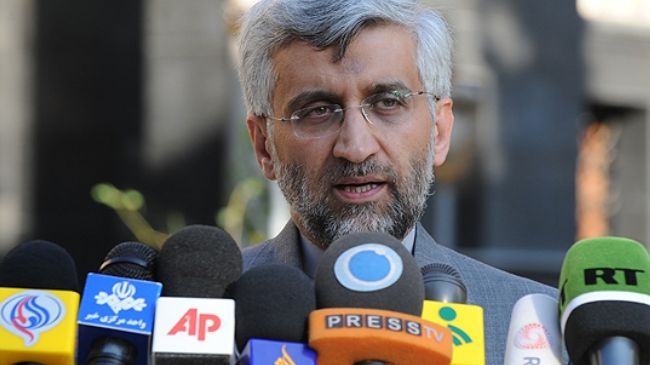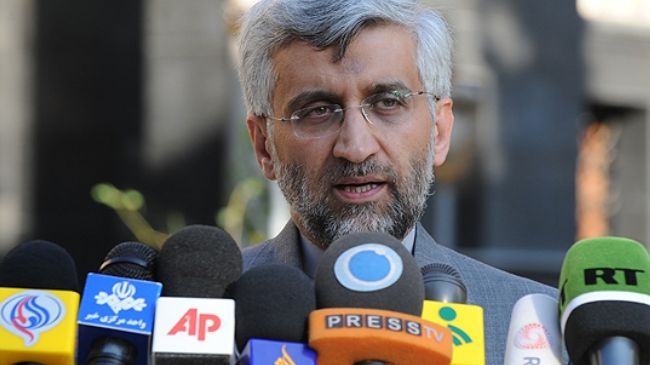 Secretary of Iran's Supreme National Security Council (SNSC) says Tehran has evidence in which the US admits that terrorists have infiltrated Syria.
"Iran has in its possession confirmed and reliable documents of the US admitting to the presence of terrorists in Syria who have entered the country in order to fuel violence," Saeed Jalili said during a press conference in the Syrian capital, Damascus, on Tuesday. 
"Those who think they can undermine Syria's stability have made a terrible strategic mistake. The Syrian problem should be solved by the Syrians, not through military means," Jalili added.
Syria has been experiencing unrest since mid-March 2011. Damascus says 'outlaws, saboteurs, and armed terrorists' are behind the unrest while the West and the opposition accuse the security forces of killing protesters.
Following his visit to Lebanon, Jalili arrived at Damascus International Airport on Tuesday and was welcomed by Syrian Deputy Foreign Minister Ahmad Arnous and Iran's Ambassador to Syria Mohammad Reza Sheibani.
During his visit, he conferred with senior Syrian officials including the country's President Bashar al-Assad.
Referring to the abduction of Iranian pilgrims in Syria, Jalili said the Islamic Republic will make every effort to secure the abductees release and their safe return to Iran.
Forty-eight Iranian pilgrims, who were traveling on a bus from Damascus International Airport to the shrine of Hazrat Zainab (AS) on the outskirts of the Syrian capital, Damascus, were abducted by insurgents on August 4.