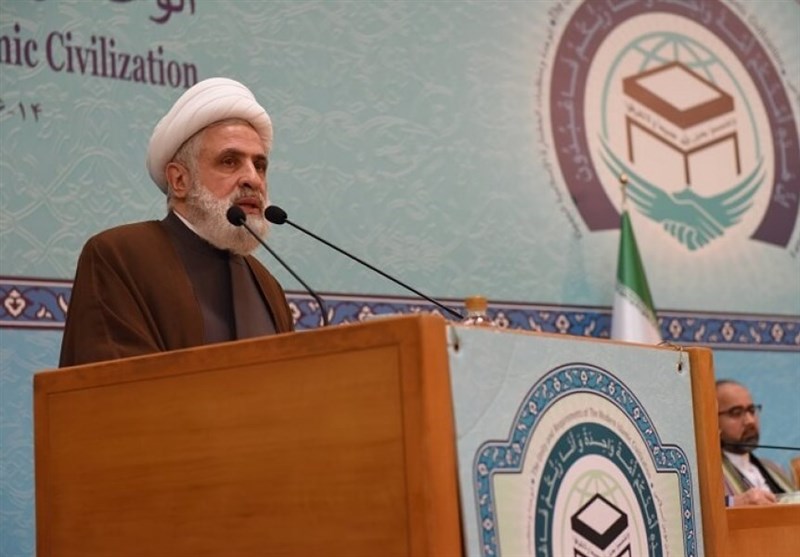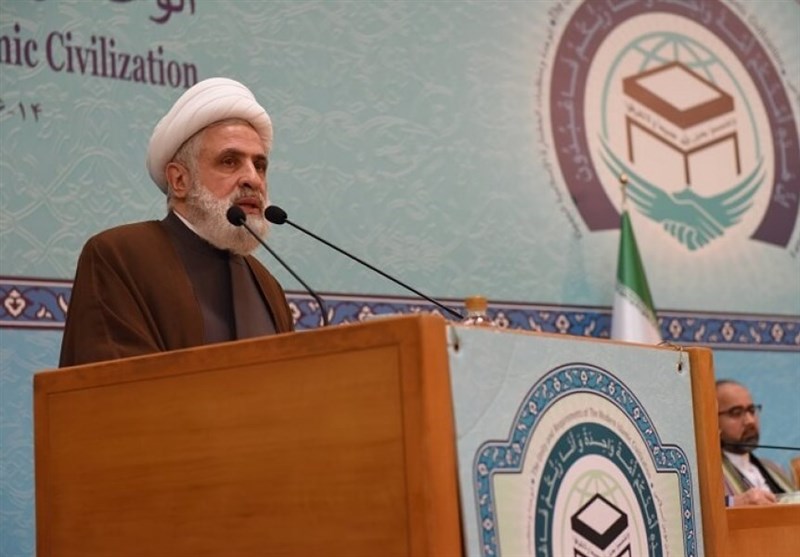 Lebanese Hezbollah Resistance Movement's second-in-command, Sheikh Naim Qassem, highlighted reasons behind the US and Israeli hostilities toward the Iranian nation and said the Islamic Republic has protected the region from the Zionist regime's expansionist moves.
Addressing a ceremony held in the Lebanese city of Tyre to mark the anniversary of the victory of the 1979 Islamic Revolution, Sheikh Qassem said Iran is "a great blessing" for the region, protecting it from the Israeli expansionism.
The Islamic Republic has supported nations and their independence, the cleric said, adding that Iran also backs the Resistance Front and for this reason, the US is confronting the Islamic Republic.
He went on to say that the US wants "a weak and disintegrated region" and backs the occupier regime of Israel to force regional nations to give in to its demands.
The Iranian nation toppled the US-backed Pahlavi regime 39 years ago, on February 11, 1979, ending 2,500 years of monarchic rule in the country.
The revolution, led by the late Imam Khomeini, established a new political system based on Islamic values and democracy.