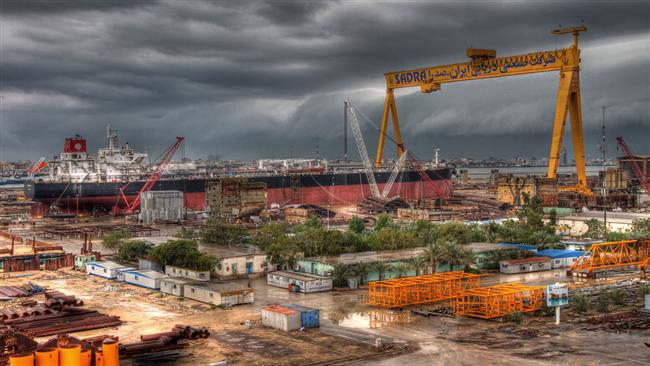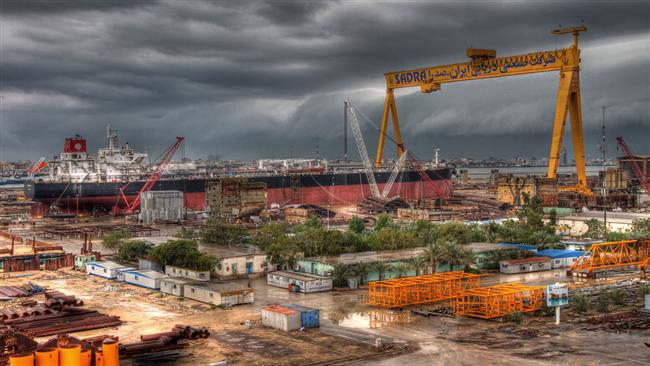 Iran looks to the lifting of sanctions to unveil a series of grand projects in partnership with major world shipbuilders, including South Korea's Hyundai and Germany's Nordic Yards Wismar, a senior official says.
Talks have been held with South Korean, Italian, Chinese, German and Turkmen companies to implement joint schemes, Managing Director of Iran Shipbuilding & Offshore Industries Complex Co. (ISOICO) Hamid Rezaian said on Sunday.
"We have held numerous negotiations with the world's big companies and now we intend to choose the best partner from among them," Tasnim quoted him as saying.
Preliminary agreements have been reached with South Korea's Hyundai Heavy Industries Co. and an MoU has been signed with Nordic Yards Wismar which is Germany's biggest shipbuilder, Rezaian said.
"Besides, we have held talks with Italian and several reputable Chinese firms and are ready for cooperation with them," he said, adding further agreements have been made with Turkmenistan for execution of "big projects" when sanctions are lifted.
Iran has a sprawling shipbuilding industry, chiefly devoted to constructing oil tankers and container ships as well as offshore structures.
The country owns the world's largest fleet of oil supertankers consisting of 42 VLCCs, each able to carry 2 million barrels of oil.
With the removal of the sanctions, the Islamic Republic plans to expand its container fleet in order to extend its forward coverage beyond all frontiers.