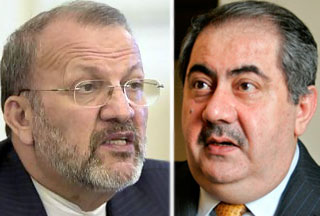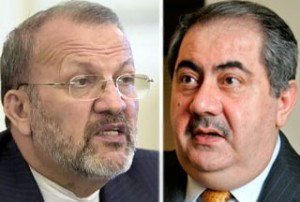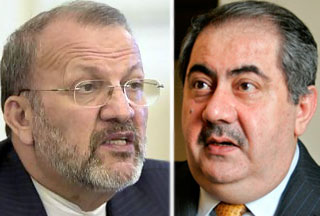 Iran and Iraq have decided to establish an arbitration commission to clear up the misunderstanding between the two countries over an oil well in the border region.
In a telephone conversation between Iranian Foreign Minister Manouchehr Mottaki and his Iraqi counterpart Hoshyar Zebari on Saturday, the two sides stressed the importance of implementing agreements to settle border disputes.
The two foreign ministers said that strengthening relations between the two regional powerhouses would be beneficial to the interests of the two nations and would help efforts to establish regional stability and peace.
They also said that Tehran and Baghdad would pay no heed to the enemy's clamor and would continue their joint consultations in line with their common interests.
The conversation between Mottaki and Zebari came after Iran rejected reports that its troops had taken over an oil well in Iraqi territory.
Iraqi Deputy Foreign Minister Mohammed Haj Aziz claimed that Iranian troops had seized an oil well in the Fakkeh border region on Thursday night.
In a phone interview with Press TV on Saturday, Iranian Foreign Ministry spokesman Ramin Mehman-Parast described the reports as an attempt to harm the close relations between Tehran and Baghdad.
"Some media outlets are using incorrect language in these reports. This choice of words is not in line with Iran-Iraq ties," Mehman-Parast told Press TV.