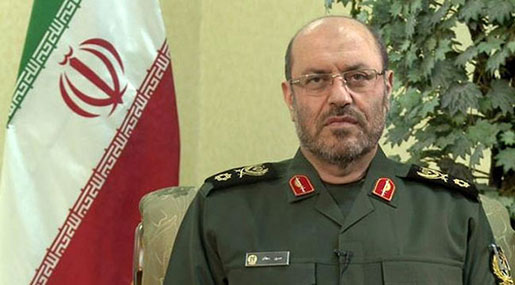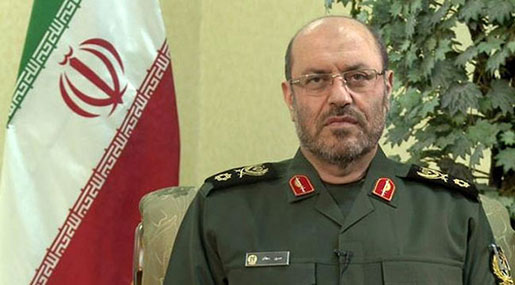 A top Iranian commander said the military aggression by Saudi Arabia against its neighbor Yemen has dragged Riyadh into a quagmire.
"The Saudi army is a classic one, which enjoys no particular sophistication, and, with the war against Yemen, this country [Saudi Arabia] has had itself plunged into a quagmire," said Brigadier General Hossein Salami, the second-in-command of the Islamic Revolution Guards Corps (IRGC), in an interview with al-Mayadeen on Thursday.
Salami said the aggression against Yemen causes "insecurity" in the region.
The aerial aggression against Yemen is not going to resolve the crisis in the country, he said, adding, "The Saudi aggression is aimed at covering up Saudi Arabia's domestic problems and crises."
The Iranian commander further slammed the United Nations Security Council [UNSC]'s recent resolution against Yemen's Ansarullah Houthi movement, saying, "The [UN] Security Council supports powerful countries against weak [nations]."
Iran's Foreign Minister Mohammad Javad Zarif has called for an immediate halt to Saudi Arabia's military aggression against Yemen.
The Iranian foreign minister called for the halt in a telephone conversation with UN Secretary General Ban Ki-moon on Thursday.
Zarif stressed that the Saudi airstrikes target the Yemeni civilian population and infrastructure, and urged the dispatching of humanitarian aid for the defenseless Yemeni people.
The top Iranian diplomat further referred to Iran's proposal for a peaceful resolution of the conflict in Yemen, urging dialog among Yemeni parties and expressing Iran's readiness to resolve the crisis in the Arab country.
During his visit to the Spanish capital, Madrid, on Tuesday, Zarif proposed a four-point plan emphasizing the Yemeni nation's right to decide its own future free from foreign interference.
The proposal includes hammering out a ceasefire agreement, sending humanitarian assistance to the people affected by violence, launching an intra-Yemeni dialog, and establishing a broad-based government that includes all Yemeni factions.
The resolution, passed on Tuesday, also calls for an immediate ceasefire, access to humanitarian aid to the airstrike victims and ensuring the safety of civilians, but stops short of condemning the Saudi war on Yemen.