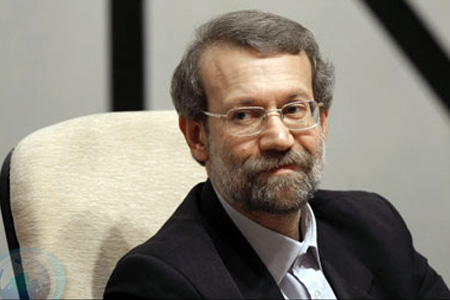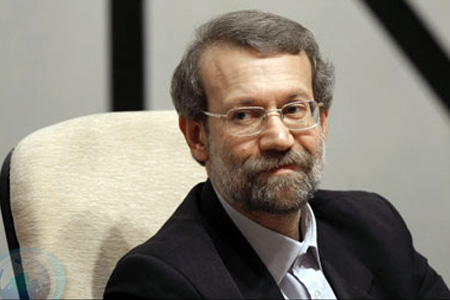 The Iranian parliament speaker has hailed a move by Iraqi officials in reaching an agreement over a deal that would pave the way for the formation of a national unity government.
After eight months of political deadlock, Iraq's main factions recently reached a power-sharing deal and agreed to form a national unity government.
Ali Larijani described the move as "smart" and hoped that it would be a major step toward a brighter future for Iraq, ISNA reported.
"Many countries that are active in the international arena took broad measures to sabotage the natural process of the formation of the Iraqi government and parliament, but these plots were foiled by the consensus of Iraqi officials and this will have a positive impact on the future of Iraq," Larijani told newly-elected Iraqi Parliament Speaker Osama al-Nujaifi via phone on Friday.
The senior Iranian official hoped that security will be restored to the war-torn country after the formation of an independent government and said Iran was ready to help its neighbor in this respect.
Al-Nujaifi, for his part, hailed relations with the Islamic Republic and said Iraq was keen to expand ties with regional countries and above all Iran.
The Iraqi official pointed out that Iran played a positive role in bringing back security to war-ravaged Iraq and said the Islamic Republic supports the security and stability of Iraq.
The deal on top government posts brings together Shias, Sunnis, and Kurds in an arrangement similar to the last Iraqi government and could help prevent religious or ethnic conflict in the country.
According to the agreement, Iraq's incumbent Prime Minister Nouri al-Maliki's alliance will stay in office for another term, while Jalal Talabani from the Kurdish alliance will remain president.