Iran
Lebanon
Middle East
Palestine
Iran, Lebanon's Hezbollah condole demise of Palestinian resistance figure
Iran's Foreign Minister Mohammad Javad Zarif and Lebanon's Hezbollah have extended their condolences on the passing of Ahmed Jibril, the head of a prominent resistance group.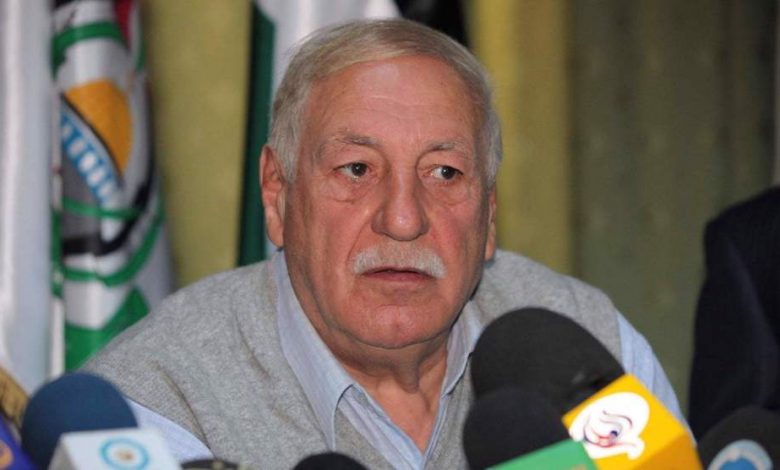 Jibril, the founder and leader of the Popular Front for the Liberation of Palestine-General Command (PFLP-GC), died of an illness at the age of 83 in the Syrian capital of Damascus on Wednesday.
He was a notable supporter of Syrian President Bashar al-Assad's government in its fight against foreign-sponsored terrorists wreaking havoc in the Arab country since 2011.
"He has dedicated his life to serving Palestine and the front and stayed the course until his death," the PFLP-GC said in a statement mourning its leader.
The Israeli regime considered Jibril one of its arch foes and attempted to kidnap him several times.
In a message released on Thursday, Zarif said the demise of the "tireless fighter" brought sadness to supporters of the resistance front.
"The oppressed Palestinian nation lost a great fighter who spent his life fighting for the liberation of the al-Quds al-Sharif. I offer condolences to his honorable family, PFLP-GC leaders and members and all the lovers of the deceased," the top Iranian diplomat added.
Similarly, Hezbollah condoled Jibril's passing, stressing that his life was "full of resistance… redemption and sacrifice on the road to Palestine."
"Jibril was characterized by [his] solid determination, deep spirituality, heroic bravery, and distinct qualities that enabled him to occupy this adequate position in the history of Palestine and the region," it said in a statement.
The Lebanese resistance movement further noted that the Palestinian figure "used to believe in the continuous [struggle] as the only path to liberation and unity among the resistance groups on the various fronts," adding that he moved from one righteous battle to another.
"Our Ummah (nation) and Palestinian people are following his path to liberation, resistance and victory," it said.
Meanwhile, Palestinian President Mahmoud Abbas called Jibril's replacement as PFLP-GC leader, Talal Naji, to pay his condolences, according to WAFA news agency.
He "also provided his condolences to Badr Jibril, the son of the deceased, praying to God Almighty, to cover him with his vast mercy, that [Jibril] dwell in his vast gardens, and grant his family and relatives patience and solace," Abbas's office said.