Iran
Iran, Libya to Jointly Pursue Freedom of Kidnapped Aid Workers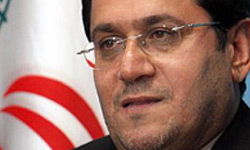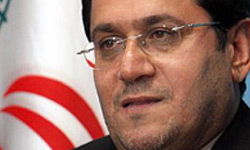 Iran and Libya agreed to jointly pursue the freedom of 7 Iranian Red Crescent workers abducted by armed groups in the North African state more than two weeks ago, a senior Iranian foreign ministry official said.
Speaking on Thursday, Iranian Deputy Foreign Minister for Consular, Parliamentary and Expatriates' Affairs Hassan Qashqavi announced that Iran and Libya have set up a joint coordinating committee to pursue the fate of kidnapped Iranian nationals.
He added that the committee was set up during his visit to Libya to discuss the freedom of the abductees.
The Libyan Red Crescent said in a statement earlier this month that armed men have kidnapped a seven-member delegation from the Iranian Red Crescent visiting Benghazi.
The Iranians were heading to the Tibesti hotel when an armed group intercepted them. They were loaded into a different car and whisked away to an unknown location, the statement added.
The driver of the vehicle, a local volunteer, was not taken. The delegation arrived in Libya early August at the invitation of the Libyan Red Crescent.