Iran
Middle East
North America
Iran military drills forced enemy to abandon threats: Top general
Iran's senior military commander says the country's recent back-to-back military drills had the United States give up its threats of military action against the Islamic Republic.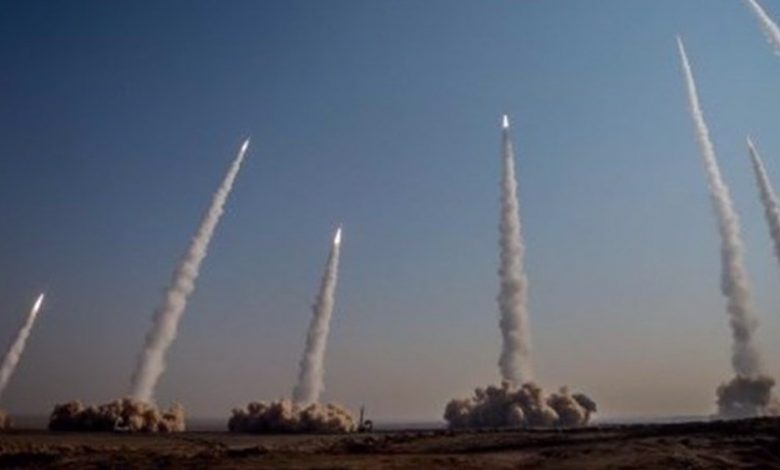 The remarks came less than a week after Iran's Army and the Islamic Revolution Guards Corps (IRGC) wrapped up a series of maneuvers which saw the forces test their various armed units during 15 days of exercises.
Speaking on Monday, Chairman of the Chiefs of Staff of the Iranian Armed Forces Major General Mohammad Baqeri said Iran put its military might to display after repeated threats by the former US government.
They were a response to the "irrational US president's muscle-flexing," IRNA cited Baqeri as saying.
"The maneuvers actually displayed the power and readiness of the Islamic Republic and the Armed Forces to the world and the enemies. They heartened the Iranian nation and resulted in the enemies' despair," the military commander noted.
Having witnessed the Iranian show of force, the commander said, the enemy "announced on several occasions that it had no intention of any invasion, that its actions were defensive, and that it was concerned about the actions that could be taken by Iran's allies on the martyrdom anniversary of General Soleimani."
Last January, the IRGC fired volleys of ballistic missiles at two American bases in Iraq in retaliation for the US assassination of Lieutenant General Qassem Soleimani, head of the Quds Force, in Baghdad.
General Soleimani, admired as the region's most popular anti-terror commander, was targeted in an American drone attack during an official visit to the Iraqi capital.
According to the US Defense Department, more than 110 American forces suffered "traumatic brain injuries" during the Iranian counterstrikes. The IRGC, however, says Washington uses the term to mask the number of the Americans, who perished as a result of the retaliation.