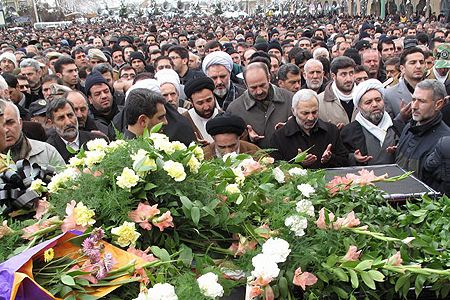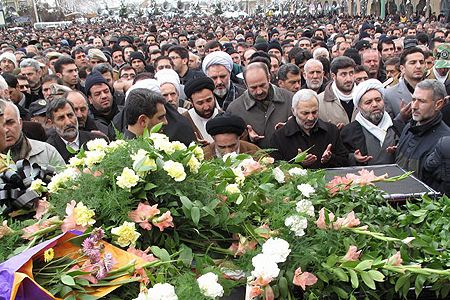 Thousands of Iranians have honored the 77 victims of a tragic plane crash in a funeral ceremony in the northwestern city of Orumiyeh.
The mourners gathered in Enqelab Square on Tuesday to pay their respects to the victims of Sunday's incident.
The US-made Boeing 727 with more than 100 passengers on board crashed in West Azarbaijan province. The incident also left another 27 injured.
The plane, which took off from Tehran's Mehrabad International Airport and was en route to Orumiyeh Airport, crashed near Lake Orumiyeh, 700 kilometers (435 miles) northwest of Tehran.
The bodies of all crewmembers were buried in the capital city of Tehran.
Meanwhile, Iran's General Inspection Organization dispatched a team of experts to launch an investigation into the deadly crash.
In the past decade, Iran has witnessed several major air accidents blamed on its aging aircraft.
In July 2009, a Russian-made jetliner crashed in the country's northwest shortly after taking off from the capital, killing all 168 on board.
In the worst air accident, a Russian-made Ilyushin 76 crashed in the mountains of southeastern Iran in February 2003, killing 302 people on board.