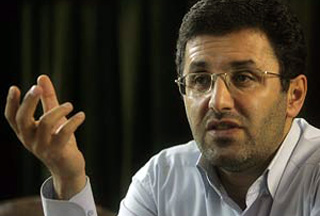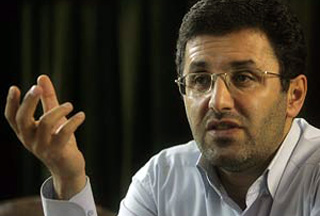 An Iranian lawmaker warns against a monopoly of the six major powers in talks over Iran's nuclear issue, saying Tehran welcomes involvement of other countries in the case.
"Countries including Italy, Brazil and Turkey can enter talks about Iran's nuclear program and play their own roles," ISNA quoted a member of the Iranian Parliament's (Majlis) National Security and Foreign Policy Commission Javad Jahangirzadeh as saying on Wednesday.
The Iranian lawmaker further added that it will be the most logical way in nuclear talks to concentrate on countries which are not members of the five permanent members of the UN Security Council – Russia, China, France, Britain and the US – plus Germany (P5+1).
Jahangirzadeh also stressed that holding negotiations with few certain countries would inflict serious damage to the entire talks.
According to the Iranian lawmaker, Western powers have no concern about international peace and security but they seek to promote their goals even through force.
"There is a faint possibility that a logical understanding can be achieved because the framework of talks has not been set yet," he further explained.
After Western powers cold-shouldered the Tehran Declaration brokered between Iran, Turkey and Brazil on swap of 1,200 kg of Iran's low-enriched uranium with fuel for the Tehran medical research reactor, Iran announced it has its own preconditions for the resumption of talks.
Iranian President Mahmoud Ahmadinejad on Monday laid out new conditions for negotiations with the Vienna Group (the US, Russia, and France).
The new conditions include the adoption of a clear stance by the West regarding Israel's nuclear weapons, the status of Iran in the talks and the inclusion of Turkey and Brazil in the fuel exchange negotiations.
Meanwhile, Jahangirzadeh slammed the West for its discriminatory policy on nuclear program of Iran and Israel – the only entity in the Middle East that possesses nuclear weapons.
He slammed the West's move to "choke off the access of countries to a clean energy" while it keeps silent about activities of Israel, which possesses "various nuclear arsenals and refuses to sign the Nuclear Non-Proliferation Treaty (NPT)."
While the US possesses and has used nuclear weapons in the past, Washington, in a politically-motivated move, is now imposing unilateral sanctions against Iran, which does not possess nuclear weapons nor does it seek to develop such weapons.
Iran has repeatedly rejected the West allegations, reserving its right to a peaceful nuclear energy as a member of the International Atomic Energy Agency and a signatory to the NPT.