Iran
Iran naval fleet saves 2 ships from pirate attacks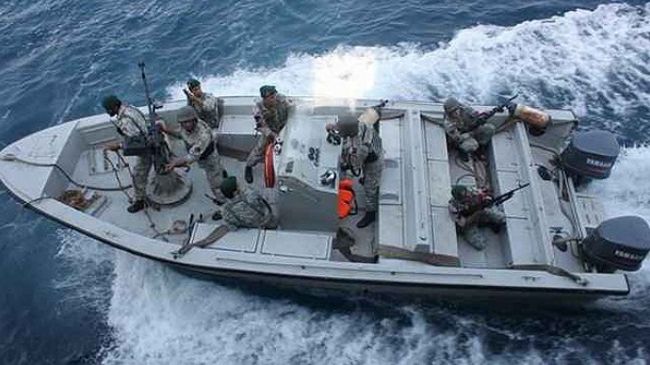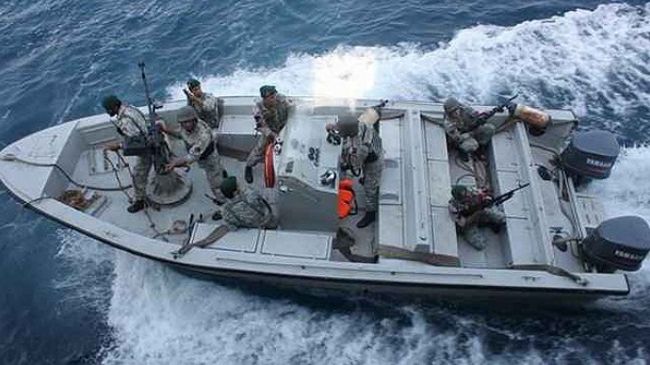 The Iranian Navy's 31st fleet of war vessels has repelled pirate attacks against two commercial vessels in the high seas.
The 31st fleet, consisting of Bayandor destroyer and Bandar Abbas auxiliary ship, saved a ship from a pirate attack after the flotilla departed from the Port of Djibouti, the Iranian Navy announced on Saturday.
In another operation, the naval fleet repelled eight pirate boats armed with different types of light and semi-heavy weapons, which had intended to strike another commercial vessel north of Bab-el-Mandeb Strait.
Both ships were en route to Iran carrying medical items and raw industrial materials worth of millions of dollars.
In February, the Iranian Navy said the country's naval forces had successfully repelled over 150 pirate attacks on Iranian merchant vessels and oil tankers in the past four years.
In recent years, Iran's Navy has been increasing its presence in international waters to protect naval routes and provide security for merchant vessels and tankers.
In line with international efforts to combat piracy, the Iranian Navy has also been conducting anti-piracy patrols in the Gulf of Aden since November 2008 to safeguard the vessels involved in maritime trade, especially the ships and oil tankers owned or leased by Iran.