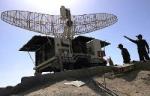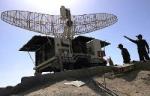 Deputy Commander of Iran Navy operations of the Twenty-Fourth Navy battle group announced a warning to an Australian reconnaissance aircraft.
According to MNA, quoting the public relation office of Navy, Admiral Jerreh said: "the 24th Navy battle group, consist of helicopter on Khark frigates and the Sabalan destroyer, which was coming back from Jing Zhang port in China, issued a warning to an Australian reconnaissance aircraft which was trying to capture images of the approaching Iranian battle group.
Upon receiving the serious warning, form the Iranian battle group, the Australian reconnaissance aircraft immediately changed his flight path, but when moving away, they throw subsurface discovery units devices in the direction of battle group, which all of them were found and defused by the skillful Navy commandos.
He continued: The 24th Navy battle group have monitored more than 130 military units on the water and in the sky during its mission.
Admiral Jerreh emphesized that the Navy battle group presence is based on international law in the high seas and continued: "The 24th Navy battle group will anchor in port Colombo, Sri Lanka in the early days of the Norooz (Persian New Year)."