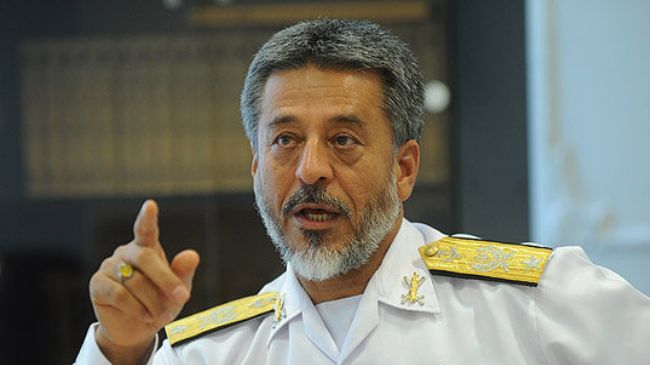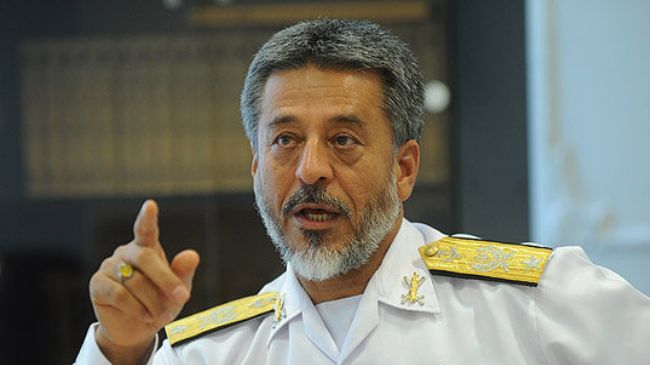 Iran Navy Commander Rear Admiral Habibollah Sayyari says the Iranian naval forces have US aircraft carriers under surveillance at every moment.
Sayyari said on Monday that the Navy has undergone considerable developments and broken many new grounds, one of which is the surveillance of US aircraft carriers at all times.
Referring to the presence of the 22nd fleet of Iran's warships in the international waters, Sayyari hailed the Iranian Navy's success and progress over the past few years saying that such operations should be promoted by careful planning.
Sayyari said on October 13 that the Navy's 22nd fleet of warships is currently patrolling the coasts of Djibouti and Bab el-Mandeb Strait.
Iran's Navy has been multiplying its presence in the international waters since last year, deploying vessels to the Indian Ocean and dispatching two ships via the Suez Canal to the Mediterranean for the first time in February 2011.
In addition, in line with international efforts to combat piracy, the Iranian Navy has been conducting anti-piracy patrols in the Gulf of Aden since November 2008 to safeguard the vessels involved in maritime trade, especially the ships and oil tankers owned or leased by Iran.
The Gulf of Aden, which links the Indian Ocean with the Suez Canal and the Mediterranean Sea, is the quickest route for thousands of vessels traveling annually between Asia, Europe and the Americas.