North America
Iran not to join US-led fight on ISIL: Foreign Minister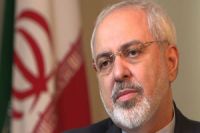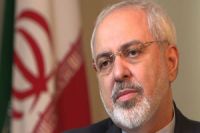 Iranian Foreign Minister Mohammad Javad Zarif says Tehran will not team up with the US in its so-called coalition against Takfiri ISIL terrorists.
Iran will not team up with the US against the ISIL because "we were not convinced that the United States government was serious" in its claim to fight terrorism, Zarif said in an interview with PBS NewsHour in New York on Friday, Press TV reported.
He also criticized the US Congress plan to finance the so-called "moderate Syrian militants" in the fight against the extremists, saying the decision does not correspond with the so-called efforts to fight terrorism.
"You do not fight terrorism by weakening the central government which is the most important element in rejecting and opposing these terrorists. If you undermine the central government in Syria, that would enable the IS (ISIL) terrorists to gain even more territory," he added.
Touching on the situation in Iraq, Zarif said that the Iraqis themselves are capable of defending their territory.
IRIB