Iran Offers Help to Victims of Sandy Hurricane in US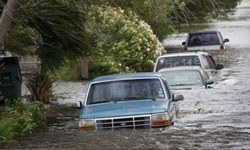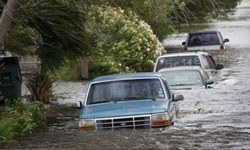 The Islamic Republic of Iran on Wednesday offered to provide the US with rescue and relief assistance hours after superstorm Sandy battered the US East coast.
"Iran's Red Crescent is prepared to help the victims in the US," Head of the Iranian Red Crescent Society's Relief and Rescue Organization Mahmoud Mozaffar told FNA on Wednesday.
"Given its preparedness and ample experience in rescuing storms and floods victims, Iran's Red Crescent can provide relief assistance for those affected in New York," he added.
He added that the society would dispatch its relief and rescue squads and equipments to those US cities in need once the US officials demand.
Millions in the United States remain without power or transportation in the wake of Sandy, which caused dozens of deaths and billions of dollars of damage along the country's East Coast.
This is not for the first time that Iran has offered humanitarian assistance to the US in recent years.
In June 2010, the Iranian Foreign Ministry declared readiness to help the US control the oil spill in the Gulf of Mexico, reminding that Iran enjoys the needed technical expertise and capabilities.
Also, before the foreign ministry, the Islamic Revolution Guards Corps (IRGC) had also announced that its experts were ready to control the oil spill in the Gulf of Mexico.
The BP-leased Deepwater Horizon rig exploded on April 20, 2010, killing 11 workers, and sank two days later, spilling oil for months.