Iran
Middle East
North America
Syria
Iran: Oil deal between US firm, SDF militias lacks legal validity
Iran has condemned an oil agreement signed between the Kurdish-led Syrian Democratic Forces (SDF) militant group and an American company as "a violation of Syrian sovereignty," saying such a deal has "no legal validity."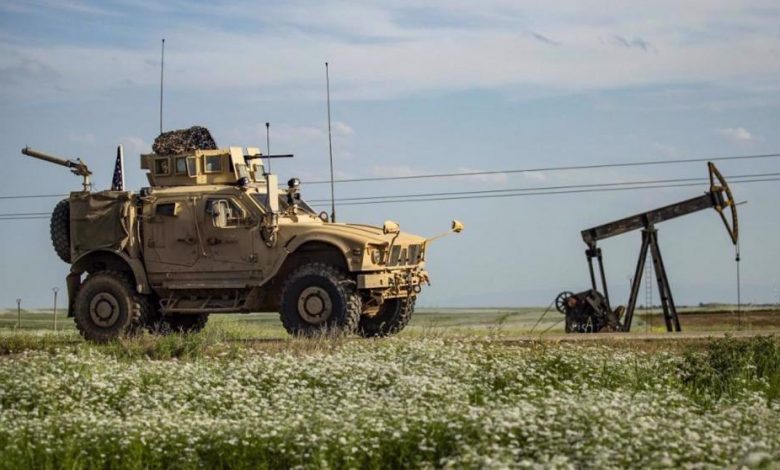 Foreign Ministry Spokesman Abbas Mousavi said on Tuesday the deal struck between the SDF and the US, as an illegal and occupying force in the Syrian territory, has "no legal validity."
He added the deal violates international law as well as Syria's sovereignty and territorial integrity.
"This is yet another step by this country [the US] to plunder Syria's natural resources," he added.
The SDF is a US-backed alliance of militias that have seized swaths of Syria's northern and eastern regions from the Daesh terror group and are refusing to return control of those areas to the Damascus government.
Last week, US Senator Lindsey Graham and Secretary of State Mike Pompeo referred to an oilfields deal between the SDF and a US firm during a Senate Foreign Relations Committee hearing.
During the hearing, Graham said the SDF informed him that a deal had been signed with an unnamed US company to "modernize the oil fields in northeastern Syria," and asked Pompeo whether the administration was supportive of it.
"We are," Pompeo responded. "The deal took a little longer … than we had hoped, and now we're in implementation."
In a statement on Sunday, Syrian Ministry of Foreign Affairs and Expatriates strongly condemned the agreement, which it said is aimed at stealing the country's oil, stressing that Damascus considers the contract null and void with no legal effect.
The US has long been providing the SDF with arms and militant training, calling them a key partner in the purported fight against the Daesh terrorist group. Many observers, however, see the support in the context of Washington's plans to carve out a foothold in the Arab country in the post-Daesh era.
That support has also angered Washington's NATO ally, Turkey, which views militants from the Kurdish People's Protection Units (YPG) — the backbone of the SDF — as a terrorist organization tied to the homegrown Kurdistan Workers' Party (PKK) that has been engaged in a destructive war inside Turkey for decades.
Ankara also denounced the US-SDF deal, saying the move breaches Syrian sovereignty and amounts to "financing terrorism."
US President Donald Trump has openly expressed an interest in the oilfields of northeast Syria.
Washington announced a military withdrawal from Syria in December 2018, but Trump later pledged a number of US forces would remain in areas "where they have oil."