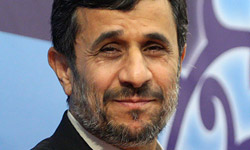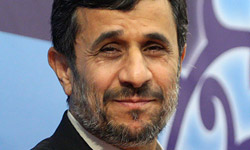 Iranian President Mahmoud Ahmadinejad inaugurated the Middle East's biggest float glass factory in the Central province of Yazd on Saturday.
The factory, located in Yazd province's Ardakan city, is the world's third-largest float glass production complex and is capable of producing float glass with the thickness of 19 millimeters. Yazd Glass Production Complex has also the world's fourth biggest glass production furnace.
Ardakan Glass Factory produces float glass, reflex mirror glass, double-glazed glass and safety glass. The factory has been built on a 75-hectare land.
The Ardakan Glass Factory has the capacity of producing 900 tons of different types of glasses per day. The factory is the biggest project implemented by the private sector in the Yazd province.
The construction of Ardakan glass factory lasted 35 months and has created jobs for between 1,600 to 2,000 people.
Also today, President Ahmadinejad inaugurated Shirkouh combined cycle power plant in Yazd province.
The Shirkouh power plant has the capacity to produce 484 megawatts of electricity. It has been built on a 50-hectare stretch of land and is located 26 kilometers from the city of Yazd.
A total of 600bln rials plus 247mln euros has been invested in Shirkouh power plant.